Early Persecutions
Davy Trop
Davy Trop recalls the discrimination he had to face as a child.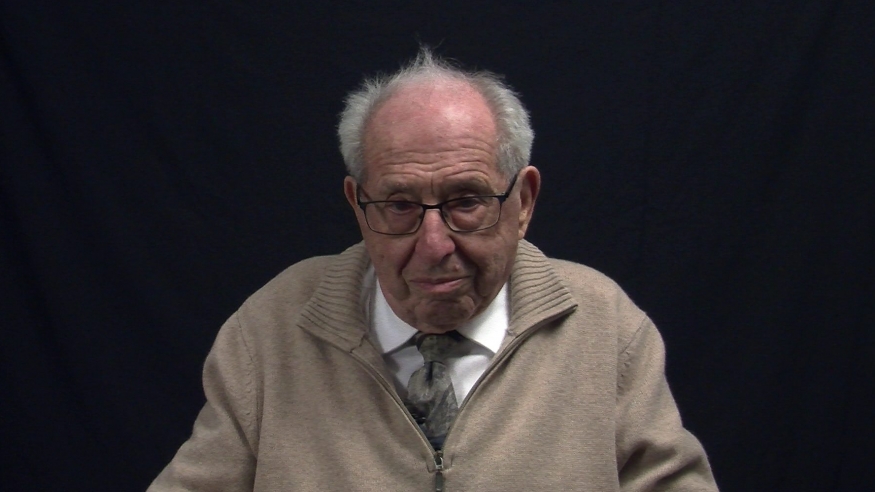 Source: Montreal Holocaust Museum, 2020
Davy Trop was born in 1931 in Ghent (Belgium). His father founded and directed a chemical factory for processing leather and textiles. When the German army occupied the country in 1940, the company was Aryanised.
In July 1942, soldiers came for the Trop family during was a wave of arrests in Belgium and Davy's mother, Frania, managed to smuggle her children out through the garden. Davy and his brother found refuge with some friends a few streets away. They were then sent to a boarding school for boys run by the Brothers of the Christian Schools, where they hid under false identities for eight months. Eventually their parents were released.
In April 1943, Davy's father, Samuel, who had continued to work under surveillance in his factory, was denounced by a neighbor. He was arrested and sentenced to six months in prison. When Frania found out that he had been arrested, she went into hiding in a convent of the Carmelite Sisters in Ghent. During his detention, members of the Belgian resistance, which Samuel was also a part of, falsified his file. He was then able to escape during a transfer from prison. He found refuge in the convent where his wife already was.
In the spring of 1944, Davy and his brother were reunited with their parents at the convent. They remained in hiding there until the Allies liberated Ghent in early September 1944.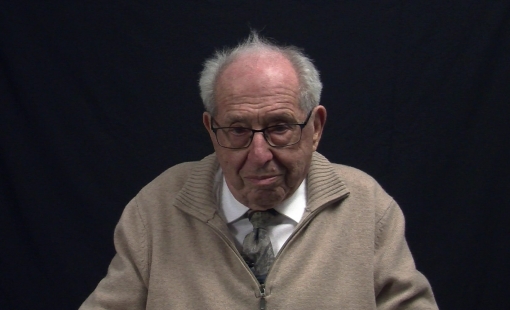 People don't like Jews, sir. You cannot stay here!


Davy Trop
After the family returned in Ghent, they reclaimed their ransacked house and Davy's father rebuilt his business. Davy graduated from high school and went to university. He graduated from Ghent University in medicine in 1959. In 1962, he received a fellowship at the Notre-Dame Hospital in Montreal.
He returned to Belgium three years later. Davy would return to Montreal in 1968 when he joined McGill University Faculty of Medicine as an assistant professor. He became later the Director of the Department of Anesthesia at the Montreal Neurological Institute until his retirement in 1996. Davy is married with four children and ten grandchildren.
Davy was a volunteer speaker at the Montreal Holocaust Museum for 20 years. He has shared his story with thousands of students.
Witnesses to History, Keepers of Memory Virtual Exhibition:
Visit the exhibit to discover the portraits and precious personal objects of 30 Holocaust survivors including Davy Trop.