Early Persecutions
Margrit Stenge
Margrit Stenge describes an antisemitic incident during a visit to her grandmother in 1938.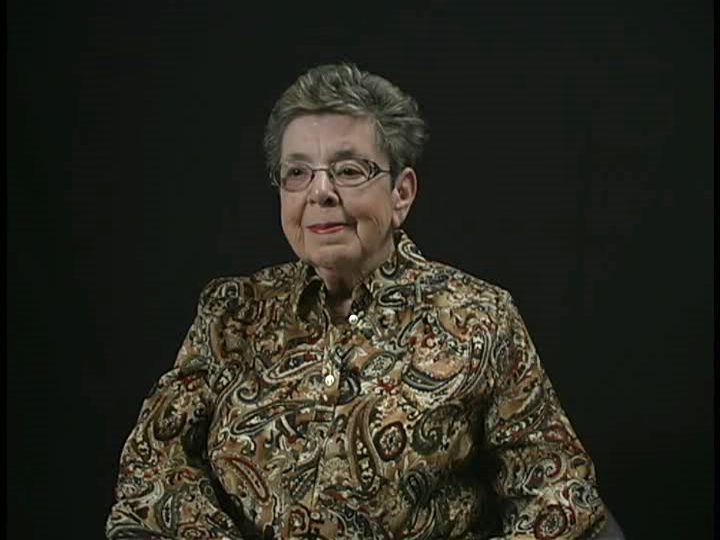 Source: Montreal Holocaust Museum, 2011
An only child, Margrit Rosenberg Stenge was born in 1928 in Cologne (Germany). Her father owned a paint manufacturing business and her mother looked after the household. Margrit was not quite ten years old when the family had to leave Germany in 1938 due to the increasing antisemitism.
Margrit's father eventually found a position at a large Norwegian company in Oslo (Norway). In April 1940 Norway was occupied by the German army and the Rosenberg family had to flee again. They found refuge in the remote mountain village of Rogne, where they were able to rent a room at the house of one of the villagers.
In the summer of 1940, on the advice of the friendly policeman of the area, the Rosenbergs moved to a secluded refuge. A cabin in the mountains above Rogne became their home for the summer. The farmers, who brought their cattle to graze on the mountain, provided the family with all the food they needed.
The fall 1940 brought the family back to Rogne and Margrit attended the village school. However, their comparatively peaceful existence came to an abrupt end in March 1942. Again, with the urging of the policeman, the Rosenberg family left Rogne and moved up to their now completely isolated cottage in the mountain area. Margrit returned to Rogne for a few weeks to attend school, but went to see her parents on the weekends bringing new supplies.
When the Nazis began to arrest and deport the Jews of Oslo in 1942, the Rosenbergs eventually managed to escape to neutral Sweden with the help of two young Norwegian students. They arrived in Alingsaas (Sweden) in early 1943 and spent the rest of the war in Malmö (Sweden).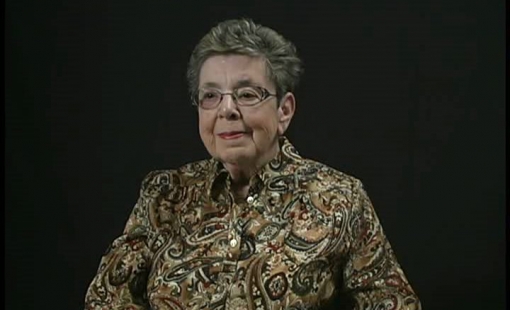 That night that we spent with my relatives, a gang of kids came and they broke every single window in that house.


Margrit Stenge
After the war, the family returned to Oslo. Margrit finished high school and attended a business college the following year. After graduating she worked as the secretary in foreign languages to the manager of a steel import/export company.
She met her husband Stefan, a Hungarian Jewish concentration camp survivor, in 1948. They married a year later and moved to Montreal in 1951.
Stefan later set up a construction company and Margrit worked with him. They have two children, six grandchildren and twenty-two great grandchildren.
Margrit was a volunteer speaker at the Montreal Holocaust Museum since 2011. She shared her story with thousands of students visiting the Museum. She passed away in 2021.
Witnesses to History, Keepers of Memory Virtual Exhibition:
Visit the exhibit to discover the portraits and precious personal objects of 30 Holocaust survivors including Margrit Stenge.