Camps
Angela Orosz
Angela Orosz talks about her birth and first weeks in Auschwitz.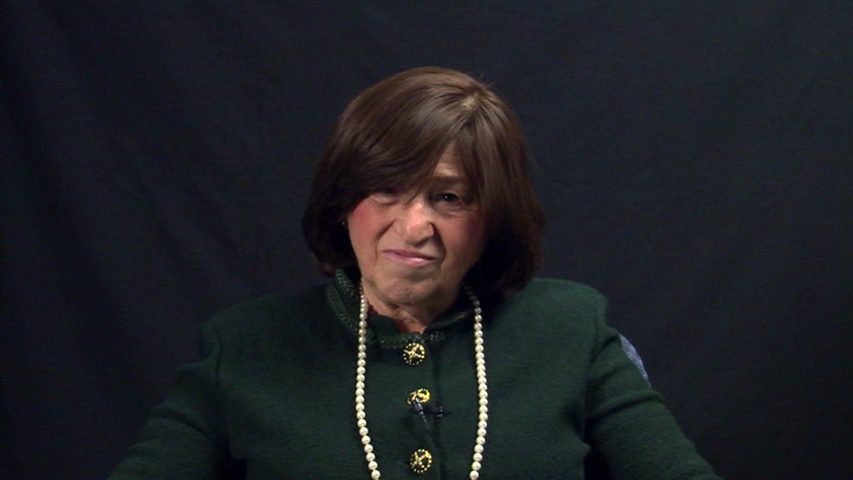 Source: Montreal Holocaust Museum, 2017
Angela Orosz was born in the Auschwitz concentration camp (occupied Poland) in December 1944. Her parents lived in Sárospatak (Hungary) until their deportation to Auschwitz. Her father Tibor was a lawyer and her mother, Vera, a teacher. Vera was three months pregnant when they were deported in May 1944.
Tibor was murdered in the camp in July, while Vera was put to work in the Kanada Kommando, sorting the belongings and clothing confiscated from prisoners at their arrival to the camp. She was later transferred to a road construction detail where she performed hard manual labor. She was then transferred to kitchen work.
Josef Mengele carried out painful experiments on pregnant Vera but the fetus survived. She delivered Angela with the help of a fellow inmate in an upper bunk of their barrack. Angela weighed two pounds and she was so weak that she did not cry. She went unnoticed until the liberation of the camp on January 27, 1945.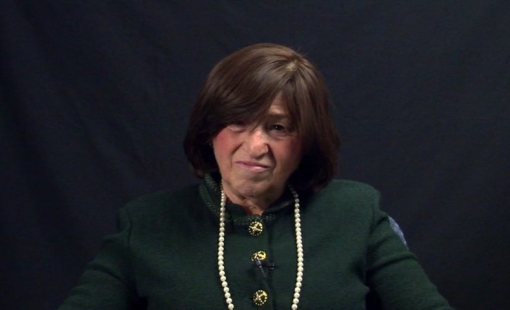 Nobody knew she gave birth but then 2-3 hours later she had to go and stand Appel.


Angela Orosz
After liberation, Angela and her mother made their way back to Hungary. They stayed in Budapest (Hungary), where Angela received medical care. When she was better, they returned to Sárospatak, Vera's hometown. Vera married a fellow Holocaust survivor who had lost his wife and daughter during the war and he raised Angela as his own.
After his death in 1957, Angela and Vera moved to Budapest. Vera worked as an elementary school teacher and Angela pursued her education in the high school section of the same school. She graduated from Teachers Training College and became a teacher. She got married and had a daughter.
Vera immigrated to Canada with the help of her late husband's son, Ted Bolgar, who had immigrated to Canada in 1948. Angela was only able to follow her mother in 1973. She settled in Toronto and got divorced. She married again and had a son with her second husband. Angela moved to Montreal in 1996 to be closer to her daughter and her grandchildren.
Angela has been a volunteer Speaker at the Montreal Holocaust Museum for several years and has shared her story with thousands of students.
Witnesses to History, Keepers of Memory Virtual Exhibition:
Visit the exhibit to discover the portraits and precious personal objects of 30 Holocaust survivors including Angela Orosz.