Camps
George Reinitz
George Reinitz explains how he survived Auschwitz.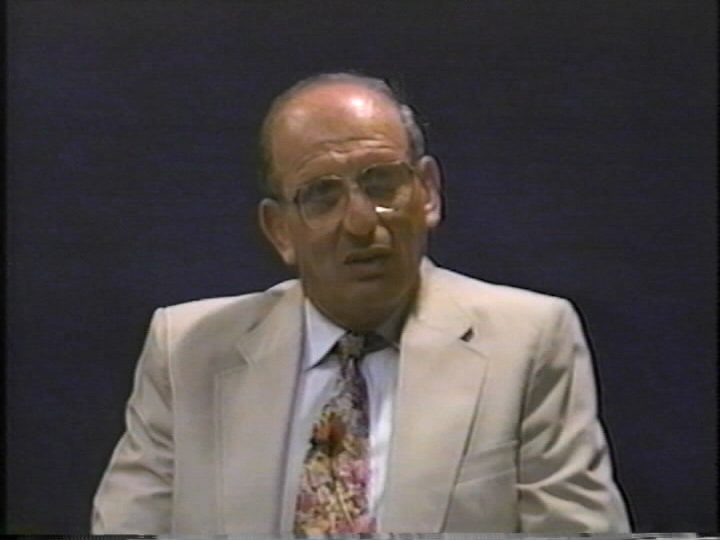 Source: Montreal Holocaust Museum, 1994
George Reinitz was born in 1932 in Szikszó (Hungary). His younger sister and he were raised in a middle class, Orthodox home. His father owned a business selling agricultural products mostly for export. He was twelve years old when he was deported with his family to Auschwitz (occupied Poland). His mother and sister were murdered upon arrival.
George, who was very tall, managed to lie about his age and he was sent to work with his father. Determined to survive, George made friends, and they helped each other out whenever possible. In the camp, his first job was working in the stables cleaning taking care of Nazi officers' horses. He was later transferred out of this very difficult job to the stockrooms, where he was washing and fixing picks and shovels. As the Soviet army was getting close to Auschwitz, George contracted pneumonia and was sent to the hospital. He was thus separated from his father who was shot during a death march.
Following liberation in January 1945, George went to a number of displaced persons camps before being sent back to his home town. He lived with relatives for a while and even spent some time in an orphanage. He immigrated to Canada in 1948 through the Canadian Jewish Congress' War Orphans Project.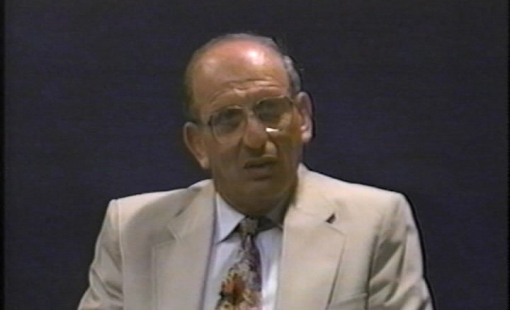 I don't think I could have survived without those friends and without my father.


George Reinitz
He pursued wrestling when he arrived in Montreal, joining the YMHA wrestling club, which became his family. George competed nationally and internationally for Canada winning several national titles. On account of injury, he was unable to represent Canada at the 1956 Olympics. A year later, he was chosen to represent Canada at the Commonwealth games but declined for business reasons. He carried the flag for the Canadian team at the 1957 Maccabiah Games in Israel.
After various jobs, he got a job with a furniture company and a few years later, he started his own furniture business. The company, Jaymar Furniture, became a leading manufacturer with over 300 staff members that still operates successfully in Quebec.
George married a Canadian-born Jewish woman, Eleanor Schwartz, and together they have a large family that now includes several great grandchildren.
Wrestling has been a very important part of George's life. He established two Reinitz Wrestling Centres, one of which is still at the YM-YWHA near Snowdon metro station in Montreal. This centre is operated by expert coaches, Olympians and world champions.
George was a volunteer speaker at the Montreal Holocaust Museum for many years. He shared his story both at the Museum and in schools with thousands of students.
Witnesses to History, Keepers of Memory Virtual Exhibition:
Visit the exhibit to discover the portraits and precious personal objects of 30 Holocaust survivors including George Reinitz.
Audio Tour:
Download the Refugee Boulevard : Making Montreal Home after the Holocaust audio tour and follow in the footsteps of George and other Holocaust survivors.