Willie Glaser
Willie Glaser recalls his escape from Germany and his life in Belfast.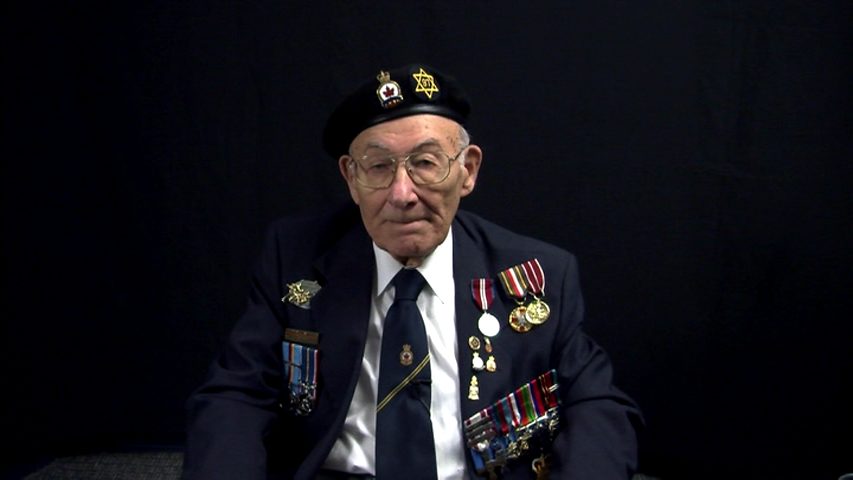 Willie Glaser was born to Polish Jewish parents in 1921 in Fürth (Germany). Because his parents were Polish citizens, Willie and siblings did not have German citizenship either.
Willie was studying in Munich (Germany) when Kristallnacht happened but he decided to immediately return to his family in Fürth. After Kristallnacht, Willie's parents started to make plans for the family's escape. His sister was sent to Britain as part of the Kindertransport, a British rescue program for children, most of whom were Jewish. She was taken in by a Jewish family in Belfast (Ireland).
Willie's father went to France to try to lay the groundwork for the rest of the family to join him. Willie's mother waited in Fürth with his remaining three siblings.
One week before the outbreak of the war, Willie finally got his visa to Britain and he joined his sister. He found a job at a firm servicing refrigerators and worked for two years before deciding to join the war effort. He found out that the Polish government in exile was forming an army and he enlisted. After a brief training, Willie became a tank and radio operator in the First Polish Armoured Division.
On June 11, 1944, Willie's unit landed on Juno Beach in Normandy (France). They fought their way through France, Belgium, Holland and Germany.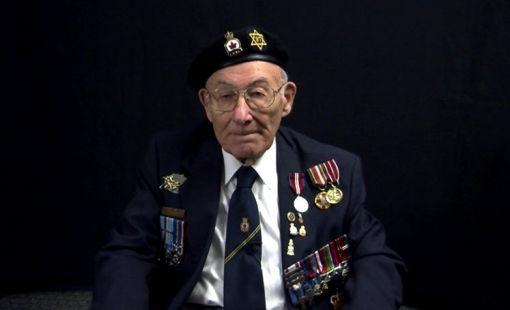 And I said to myself: "Well, perhaps I should join the army too.


Willie Glaser
After the armistice, Willie continued to serve in the army in Northern Germany, doing guard duties in the British sector. Because he spoke German, he even went undercover in Displaced Persons camps to find Nazis in hiding.
After the war, Willie learned that his mother and three brothers had been murdered in the Belzec killing centre (occupied Poland). His father, who had fled to Italy when the Germans occupied France, had been rounded up and murdered in Auschwitz.
Willie immigrated to Canada in 1947 under a program to resettle Polish army veterans. He moved to Montreal and got married in 1950.
As a volunteer speaker of the Montreal Holocaust Museum, Willie has shared his story with students in schools and the general public at Kristallnacht commemorations.
Witnesses to History, Keepers of Memory Virtual Exhibition:
Visit the exhibit to discover the portraits and precious personal objects of 30 Holocaust survivors including Willie Glaser