Escape
Eva Kuper
Eva Kuper recalls how she was saved from deportation.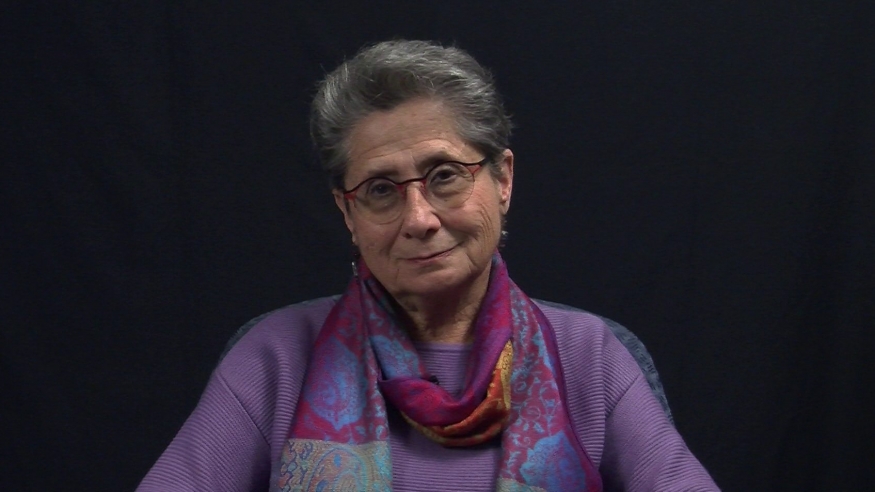 Source: Montreal Holocaust Museum, 2018
Eva Kuper was born in 1940 in Warsaw, Poland. Her father Anthony worked as a chemical engineer in a fur processing factory and her mother Fela worked in a bank. In October 1940, the family was forced to move into the ghetto. As an essential worker for the German war effort, Eva's father continued to work in the Tebenz factory in the ghetto.
In September 1942, Eva and her mother were rounded up for deportation, while her father was at work. When Anthony discovered that they were gone, he alerted Fela's cousin, Regina Bankier, who arrived at the loading platforms and through quick thinking and astounding courage ran to the cattle car into which Eva and her mother were disappearing. Regina managed to get Eva off the deportation train at the last moment by screaming that she was her child. Fela, however, was deported to Treblinka (occupied Poland) where she was murdered on arrival.
After avoiding deportation several times, Anthony with Eva made a precarious escape from the ghetto through the sewers. Through their pediatrician, he managed to place his daughter with Hanka Rembowska, a well-known children's book illustrator. When Hanka fell ill, Eva, then three years old, was placed into the care of Franciscan nuns who were looking after blind boys near Zakopane (Poland) during the war. Eva spent the rest of the war with them.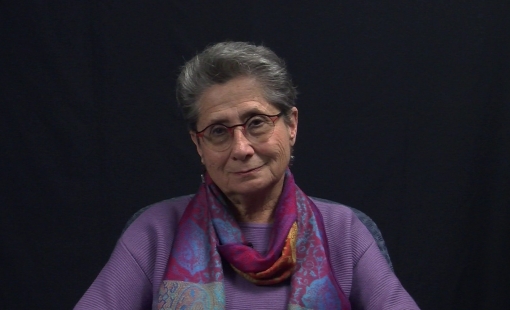 She looked around and saw that my mother holding me in her arms […] was being forced onto one of the cattle cars.


Eva Kuper
After liberation, Eva and her father were reunited. Eva was raised as a Catholic and knew nothing of her Jewish roots. Anthony married a fellow Holocaust survivor and the family immigrated to Montreal in 1948. It was only on the ship to Canada that Eva's father told her that she was Jewish. It took Eva years to accept it and be proud of her heritage.
Eva graduated from university and pursued a career in education and educational administration. She married and has three children and two grandchildren. Since her retirement in 2005, Eva has been a volunteer at the Montreal Holocaust Museum and has been a Board member since 2013.  As a survivor speaker, she has shared her story with thousands of students and adults both at the museum and elsewhere.