Paula Bultz
Paula Bultz describes her escape with her mother through the Polish border to the Soviet Union.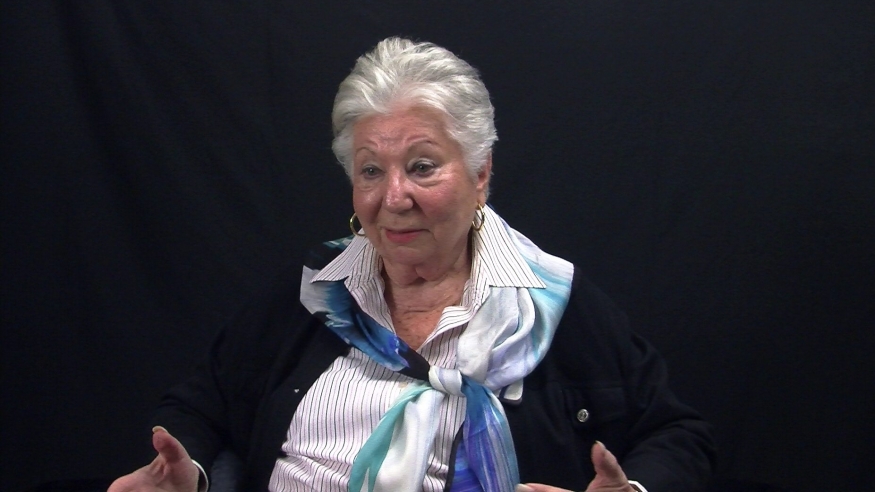 Source: Montreal Holocaust Museum, 2016
Paula Bultz was born in 1935 in Warsaw (Poland). When the Germans invaded the country in 1939, Paula's father was called to reenlist in the Polish army, which he had served in before the war. Paula never saw him again.
Paula and her mother Bella fled Warsaw a few months later. They managed to smuggle themselves over the border to the Soviet-occupied part of Poland. They went into hiding, but the Soviet authorities found them out after a few weeks. They were sent to a labor camp in Siberia. Paula, a little four-year-old girl, spent her days alone in the barracks, while Bella was cutting lumber with the other prisoners.
They were released after two years and they made their way to Uzbekistan. They settled down in a small village where Bella worked as a cotton-picker. When Bella discovered that there was a large European and Polish community in a nearby town, they moved there and Bella found work as a seamstress.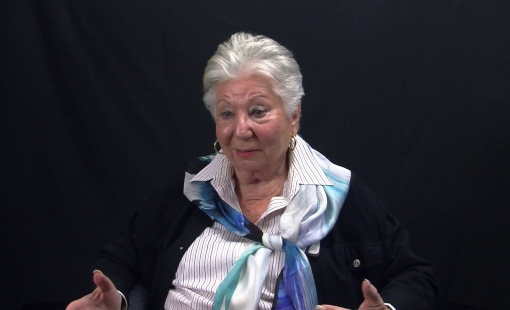 This was already the winter and we started out, this group, and I was the only child.


Paula Bultz
After Liberation, Bella and Paula returned to Poland. They had lost everybody in the family.  Bella remarried and had a son in 1944. After encountering growing antisemitism, the family decided to leave Poland. They fled to Germany where they spent a year in the Heidenheim displaced persons camp.
The family then moved to Sweden and where Paula's second brother was born in 1948. They immigrated to Canada in 1951 and settled in Montreal. Paula's stepfather found work as a furrier. After graduating high school, Paula went to a commercial school, where she learned stenography and bookkeeping. She married soon after graduating and had her son four years later.
For many years, Paula volunteered at the Montreal Holocaust Museum as a docent and a speaker and she shared her story with thousands of students.
Witnesses to History, Keepers of Memory Virtual Exhibition:
Visit the exhibit to discover the portraits and precious personal objects of 30 Holocaust survivors including Paula Bultz.