Anti-Jewish Measures
Paul Herczeg
Paul Herczeg describes the first day he had to wear a yellow star.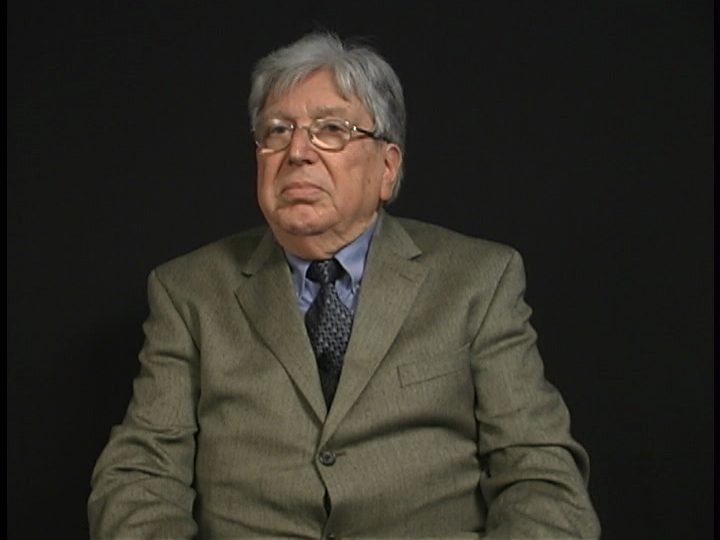 Source: Montreal Holocaust Museum, 2007
Paul Herczeg was born in 1930 in Újpest (Hungary). His parents were both proud Hungarians and observant Jews. Paul and his sister were raised in this environment. As a young boy, Paul joined the Jewish Boy Scouts Association and participated in many sports and cultural activities at school.
Soon after the Germans invaded Hungary in March 1944, Paul and his family were forced to move into the Újpest ghetto. In July 1944, Paul and his parents were deported to the Auschwitz concentration camp (occupied Poland). Paul's mother was murdered, and he and his father were transported to a small camp near Mühldorf (Germany) to work as slave labourers. His father died from overwork and starvation. Paul was sent to work in the camp kitchen; the heating in the building and the potato peels he hid under his clothes saved his life.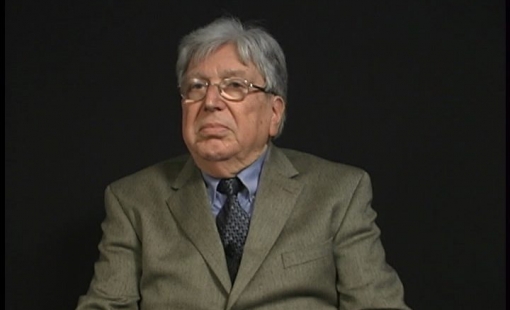 I remember the first time I had to put on the yellow star and go out on the street. […] I came back crying.


Paul Herczeg
In April 1945, the camp was evacuated and the prisoners were put on cattle cars to Munich (Germany). They were liberated at the beginning of May near Tutzing (Germany) by the American Army. Paul spent a few months in the Feldafing DP camp, and later went to Weilheim (Germany) to play on a competitive soccer team for two years.
Paul immigrated to Canada through the War Orphans Project and arrived in Montreal in January 1948. He began his career working as a tailor and later became an assistant manager in retailing. In 1970, he set up his own retail business. He married in 1958 and his daughter was born a few years later.
Paul was a volunteer Speaker at the Montreal Holocaust Museum for two decades and met with thousands of students regularly to talk about his experiences during the Holocaust. He passed away in 2020.
Witnesses to History, Keepers of Memory Virtual Exhibition:
Visit the exhibit to discover the portraits and precious personal objects of 30 Holocaust survivors including Paul Herczeg.
Audio Tour:
Download the Refugee Boulevard : Making Montreal Home after the Holocaust audio tour and follow in the footsteps of Paul and other Holocaust survivors.