Occupation
Marguerite Élias Quddus
Marguerite Élias Quddus talks about two of her great traumas during the war.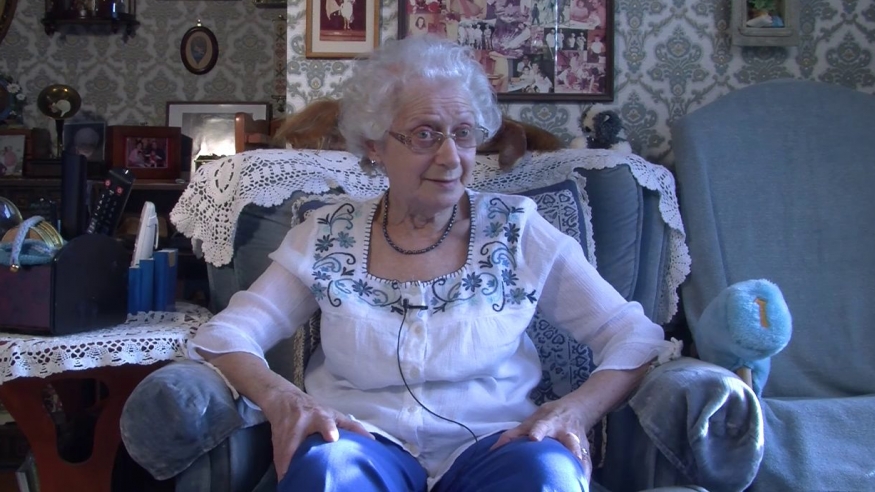 Source: Montreal Holocaust Museum, 2018
Marguerite Élias Quddus was born in 1936 in Paris (France). Her parents came from Russia and Lithuania and settled in France in the 1920s. She had a sister, Henriette, two years her senior. Marguerite's parents owned an artisanal furrier workshop and store.
In August 1941, her father was arrested by French police and taken to the Drancy transit camp (France). He was deported in the first convoy of French Jews to Auschwitz (occupied Poland) in March 1942.
Starting in 1941, Jews had to endure more and more restrictions in France. As a child, Marguerite was aware of only certain constraints. She and her sister could no longer go to the park and her bicycle was confiscated. Like all Jews over the age of six, Marguerite had to wear a yellow star. She was very upset about this since this identification marker encouraged some people to call her dirty Jew or even spit on her.
In the summer of 1942, Marguerite's mother, who was not a French citizen, was rounded up. She left her two daughters in their locked apartment. Thanks to a friend, who worked in the Paris Police Prefecture, she was released and returned home the same evening. When the police started rounding up Jews who had French citizenship, she decided to join the Jewish resistance. She took her daughters to the OSE, the Jewish Children's Aid Society, which was responsible for saving over 5, 000 French Jewish children during the Holocaust. For the next three years, the sisters were hiding on farms and in convents under false identities as Catholics.
The day we put the star on […] people who knew me turned their heads as if they did not recognize me.


Marguerite Élias Quddus
Marguerite and Henriette did not meet their mother until after the Liberation. They returned to Paris and their mother remarried. Marguerite finished elementary school and enrolled in a technical college but she could not finish her studies because they were short of money. For several years, she worked in poorly paid jobs at the post office and at the Ministry of War. After her mother's divorce, Marguerite helped out in the family business.
She married in 1965. Two years later, her husband, a chemical engineer, received a job offer to teach at the University of British Columbia and the family moved to Canada. They spent two years in Vancouver, where their only son was born, before settling in Montreal.
For many years, Marguerite was a volunteer Speaker at the Montreal Holocaust Museum and she shared her story with thousands of students at the Museum and in schools.