Anti-Jewish Measures
Joseph Markovic
Joseph Markovic recalls the yellow badge Jews were ordered to wear in Croatia.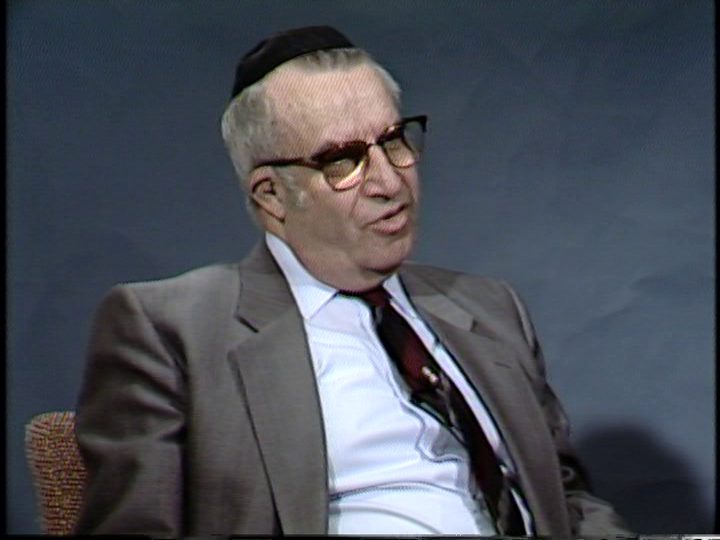 Source: Sarah and Neuberger Holocaust Education Centre, 1991; editing: Montreal Holocaust Museum, 2021.
Joseph Markovic was one of four siblings born in 1924 in Zagreb (Croatia). His parents and uncle ran a knitting factory with about 50 employees, as well as a wholesale and retail store located in the building in which they lived.
Joseph's family belonged to the small Orthodox community of Zagreb, and Joseph attended a cheder, the traditional elementary school that taught the basics of Judaism and Hebrew. Before the war reached his native city in 1941, Joseph enrolled in a school specializing in textile work so that he could eventually join the family business.
The German army occupied Zagreb on April 6, 1941, and Croatia became an independent state four days later. The pro-Nazi Ustasha government introduced a series of anti-Jewish laws, stripping Jews of their civil rights and property.
In May 1941, Jews had to register and were ordered to wear a yellow badge to identify them. The same month, several hundred Jewish youth and men, including Joseph's older brother, were deported to the Jadovno concentration camp (Croatia). They were all pushed into deep ravines near the camp and murdered.
In August 1941, Joseph and his father made several attempts to escape to Italy but were caught every time. Finally, in October, they managed to make their way the Croatian town of Split, which had been annexed by Italy. The Italian authorities caught them and interned them in a village in the mountains in Italy.
In 1942, Joseph's mother and younger sister also escaped Croatia, were captured and interned in northern Italy. The family was reunited in April 1942. In the fall, they joined their uncle who was interned near the Swiss border in northern Italy.
When Germany occupied Italy after its capitulation in September 1943, the Markovic family managed to escape to Switzerland. They were helped by a Christian woman who paid a guide to take them across the border. The family spent the rest of the war in a small village in the French part of Switzerland.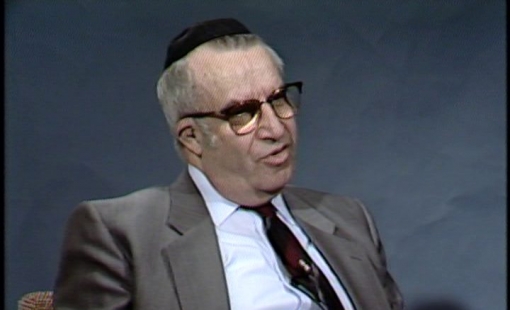 We had a piece of yellow cloth with the Magen David and Ž, which meant Židov, Jew, printed on this cloth.


Joseph Markovic
After the war, Joseph and his family lived in Geneva (Switzerland). They were not allowed to work and were supported by the HIAS (Hebrew Immigrant Aid Society). Joseph met his future wife Miriam, an Auschwitz survivor, in Geneva in 1950.
In 1951, Joseph received his permit to come to Canada. Miriam followed a year later, and they married and settled in Toronto. They have three children and fourteen grandchildren.