Muguette Myers
Muguette Myers recalls how she found friends at the YMHA when she first arrived in Montreal.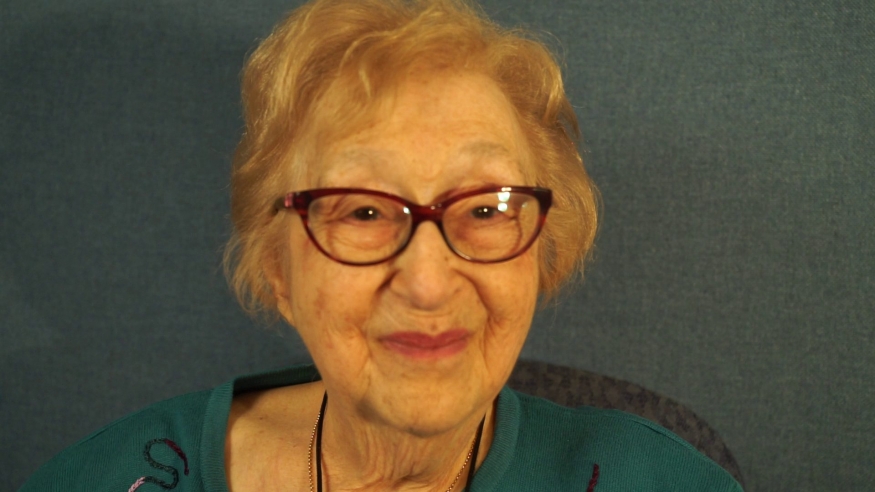 Source: Montreal Holocaust Museum, 2019
Muguette Myers was born in 1931 in Paris (France). She lost her father when she was three years old. Since her mother had to work to support the family, Muguette had to go to school with her brother despite her young age.
When the war broke out in 1939, Muguette left the city with her school. Her mother and brother fled to the small village of Champlost, 160 kilometers from Paris. Muguette joined them a few months later.
The family returned to Paris in 1941 and managed to evade capture on numerous occasions thanks to the help of friends and strangers and, sometimes, by sheer luck. In July 1942, Muguette narrowly escaped the Vel' d'Hiv Roundup of Parisian Jews by fleeing to Normandy the day before it took place. She was later reunited with her family in Champlost.
Everyone in the village knew they were Jewish but no one denounced them. The mayor ripped up letters of denunciation while the priest advised them to take French sounding names to keep their identity hidden. He gave Muguette a new Catholic name, Marie, taught her catechism and made sure that she attended mass every Sunday.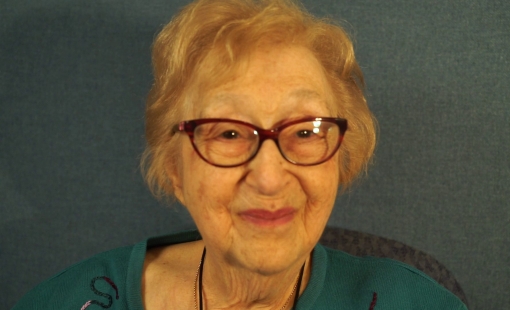 There was the YMHA, the Hebrew Y, and he [the uncle] took me there and said: "You are going to find some people here."


Muguette Myers
Muguette, her mother and her brother stayed in the village until liberation. When they returned to Paris, Muguette enrolled in business school. In 1947, the family immigrated to Canada, sponsored by uncles and an aunt from Brantford, Ontario, and settled in Montreal.
Muguette returned to her studies for a short period of time before gaining employment in a men's clothing factory where she met her future husband. They married in 1951 and had two children. Muguette is a volunteer speaker for the Montreal Holocaust Museum and also gives testimony across Canada on behalf of the Azrieli Foundation, which published her memoirs in 2015.
Witnesses to History, Keepers of Memory Virtual Exhibition:
Visit the exhibit to discover the portraits and precious personal objects of 30 Holocaust survivors including Muguette Myers.