Edgar Lion
Edgar Lion describes his experiences in the internment camp in Trois-Rivières, Quebec.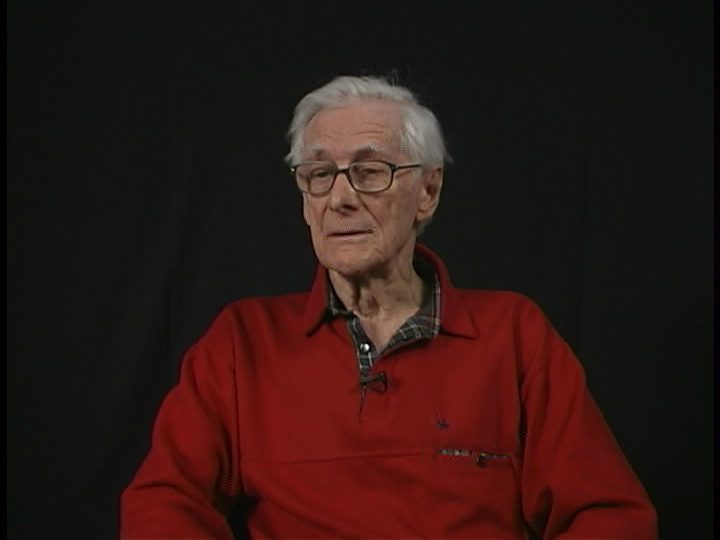 Source: Montreal Holocaust Museum, 2016
Edgar Lion was born in a well-to-do family in 1920 in Vienna (Austria). After he graduated from high school in 1938, his family sent him to a distant cousin in Edinburgh (Great Britain), where he enrolled at the university in engineering.
In May 1940, Edgar was interned as enemy alien, along with other German and Austrian nationals living in Britain. Many of those arrested were Jewish. He spent a few weeks in the Huyton internment camp near Liverpool and on the Isle of Man before being shipped to Canada.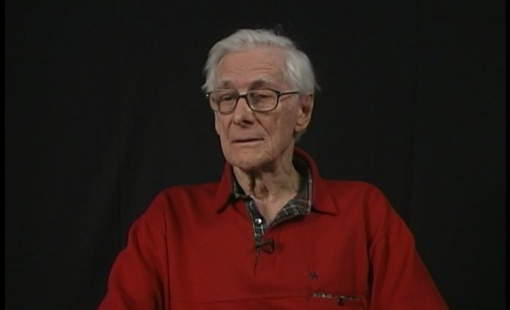 We were just sitting in this stupid camp and we were not allowed to be in touch with anybody.


Edgar Lion
After he arrived in Canada, Edgar was first interned in Trois-Rivières, Quebec, then in Camp B near Fredericton, New Brunswick. He was later sent back to Quebec where he was interned in camp N in Sherbrooke. For the first few months, the internees were treated as prisoners of war and were completely cut off from any communication with the outside world. After the Canadian government became open to them officially immigrating to the country, the internees could receive books and set up classes. Those who already had an education, such as Edgar, were to teach the younger ones.
Edgar found out he had distant relatives in Montreal who could sponsor his immigration into Canada. He was released from internment in December 1941. He started to study civil engineering at McGill University in 1942, and completed his degree three years later. After graduation, Edgar worked as construction management consultant until his retirement.
Edgar's parents, who had also made it out of Austria, survived the war in England. In 1947, Edgar brought them over to live with him in Montreal. Edgar got married in 1949 and had three children. As a hobby, Edgar did step dancing for decades, retiring only at the age of 93.
Edgar was a volunteer speaker at the Montreal Holocaust Museum until 2014.
Witnesses to History, Keepers of Memory Virtual Exhibition:
Visit the exhibit to discover the portraits and precious personal objects of 30 Holocaust survivors including Edgar Lion.