Ghetto
Helen Seidner
Helen Seidner describes the jobs she had in the Theresienstadt ghetto-labor camp.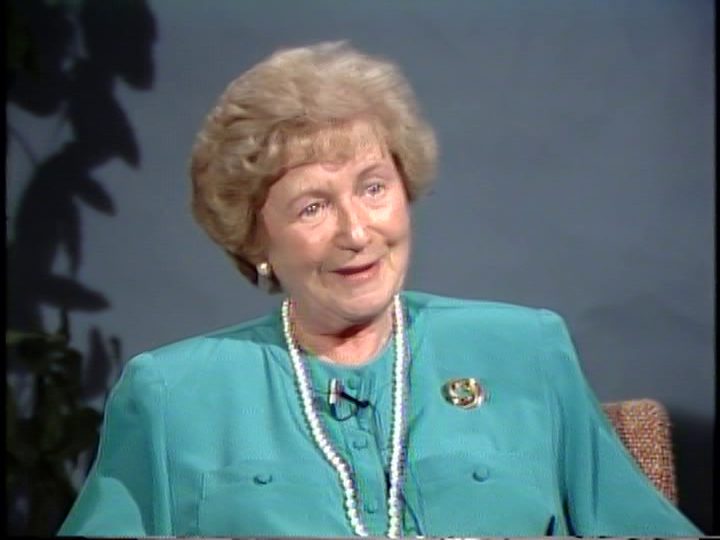 Source: Sarah and Chaim Neuberger Holocaust Education Centre, 1993; editing: Montreal Holocaust Museum, 2022
Helen Seidner was born in 1913 in Nový Bydžov (Czech Republic) and grew up in Prague (Czech Republic) with her two sisters. Her father was the manager of a factory.
Helen graduated from vocational school and worked as a clerk at Kodak. She married her first husband, Paul Zach in 1936 and worked alongside him at his high-end clothing store. The business was successful and the couple owned an apartment in Prague and a cottage in the countryside.
Germany occupied the Czech lands in March 1939 and established the Protectorate of Bohemia and Moravia. The same anti-Jewish policies were implemented there as in Germany. Jewish companies were Aryanised, and Helen and her husband lost their store. Helen opened a small restaurant in her home serving primarily Jewish customers. After their apartment was confiscated, the Jewish community arranged accommodation for Helen and her husband in the home of a Jewish couple.
In June 1942, they were deported to the Theresienstadt ghetto-labour camp (Czech Republic). For a year, Helen worked as a nurse in the pediatric ward, where she looked after babies and infants. With the help of the father of a sick child, Helen was transferred to the textile warehouse. She was in charge of the warehouse and was responsible for sorting through clothes that came into Theresienstadt and distributing them to inmates. She worked here for two years until the liberation of the ghetto-labour camp.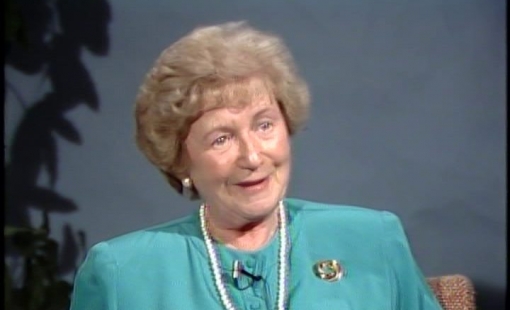 When they told me to help at the transfusion, I fainted. And the director said, "You are not a nurse." So, I said, "No, I wanted to save my life."


Helen Seidner
The Soviet army liberated Theresienstadt on May 9, 1945 and Helen returned to Prague. She had lost her parents and younger sister who had been deported to the Lodz ghetto (occupied Poland) in October 1941 and to Auschwitz (occupied Poland). Her older sister managed to survive after fleeing to the United Kingdom with her husband when the Germans invaded Czechoslovakia.
After the war, Helen worked for the American Joint Distribution Committee, receiving and distributing donated textiles throughout Czechoslovakia. In 1947, she divorced from her first husband and married her second husband, Joe Seidner whom she had met in Theresienstadt.
They left Czechoslovakia in 1949 and their daughter Eva was born in Italy in 1949. The couple followed Joe's mother to Israel where they lived there for three years. They immigrated to Canada in 1952 with the help of a cousin who sponsored them andsettled in Toronto.
Discover an excerpt from the testimony of Liselotte Ivry who was also deported to Theresienstadt before being sent to a concentration camp in Germany.