Camps
Helen Schwartz
Helen Schwartz describes her arrival in the Majdanek concentration camp.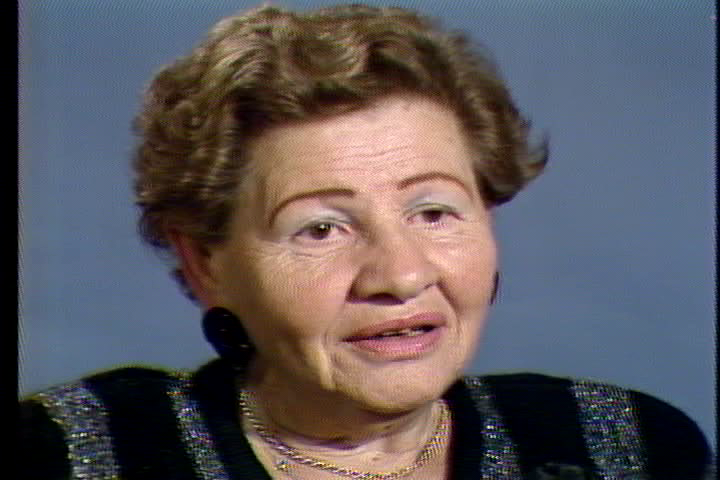 Source: Sarah and Chaim Neuberger Holocaust Education Centre, 1988; editing: Montreal Holocaust Museum, 2017
Helen Schwartz was born in 1925 in Kinishin, Poland, and grew up in Bialystok.  The Germans occupied the town on June 27, 1941. The same day they burnt down the Great Synagogue with about 2,000 Jews inside it. Helen and her brothers hid in a shed in their backyard.
The ghetto was set up in August and the Jews were forced to move in. Helen found work in a factory producing clothes for the German army. She took her brothers with her to work, and hid them so they would not be picked up the Germans. Food was scarce and people suffered from starvation.
When the Germans liquidated the ghetto in August 1943, Helen's parents and younger brother were deported to the Treblinka death camp. Helen and her other brother were relocated to a transit camp, and later deported to Majdanek. Helen was separated from her brother on arrival, and was later sent to the Blizyn labour camp.
She worked in a shop repairing clothing collected from the crematoriums in other camps. Helen met her future husband, Eric here. As the Soviet army approached in July 1944, the inmates were evacuated to Auschwitz. Helen narrowly escaped the gas chambers twice. In December she was transferred to Bergen-Belsen, where she was liberated in April 1945. She was the sole survivor of her family.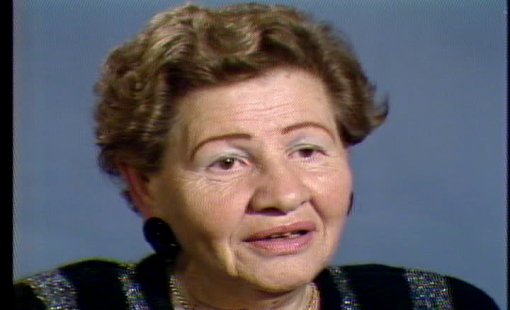 You had to walk, you know, strip your clothes and walk out on the street. All naked, young girls! This was a very big humiliation.


Helen Schwartz
Helen and Eric married in September 1945 in Germany. They immigrated to Canada in 1948 and settled in Toronto, where they had two children, and owned a small store.