Camps
George Meles
George Meles describes life in a Hungarian forced labour battalion in 1944.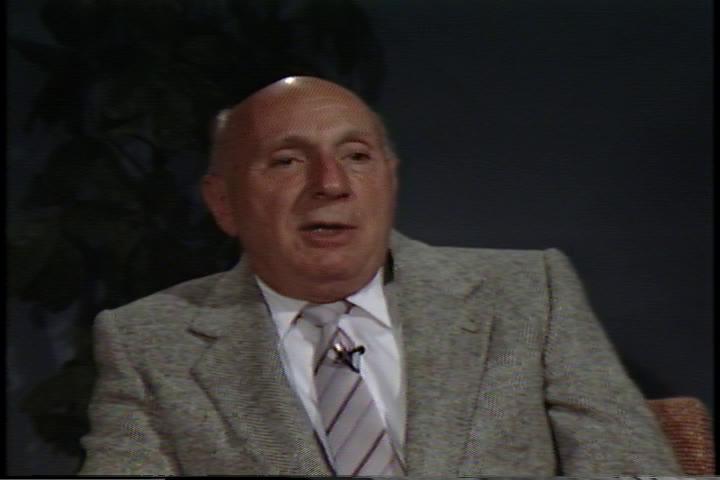 Source: Sarah and Chaim Neuberger Holocaust Education Centre, 1993; editing: Montreal Holocaust Museum, 2017
George Meles was born in 1922 in Ujpest, Hungary. In the 1930s, he attended high school, but by the time he graduated, the Hungarian government had banned Jews from attending university.
In 1943, George was drafted into a forced labour unit. His battalion spent a few months in Transylvania performing menial tasks like shoveling dirt. From here, they were sent to the North-East of Hungary to build bunkers in a mountain pass where the Hungarians expected a Russian attack. In the spring of 1944 the battalion was transferred to Poland and worked on the front lines.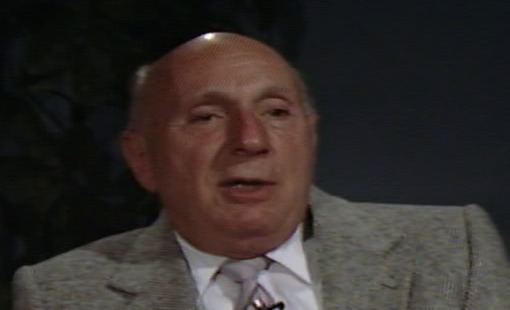 I was going into a forced labour camp, where […] we had all the drills with a spade instead of a proper gun.


George Meles
George was badly beaten by a guard, and was sent to a military hospital to be operated on. With the aid of some sympathetic doctors, he managed to stay in the hospital until October 1944. When he received an order to return to his unit, he fled to Budapest. He learnt that his entire family had been deported.
In November 1944 George was sent to a forced labor camp in Koszeg, on the Hungarian-Austrian border. He spent his days digging traps for tanks with thousands of other inmates. As the Soviet army advanced in April 1945, the Germans forced the prisoners on a death march to Mauthausen. George was transferred to Gunskirchen and was liberated a few weeks later by the American army. After recovering in a makeshift military hospital, he made his way back to Hungary.
George's wife was his only family member to survive Auschwitz. They reunited after the war and immigrated to Canada in 1950.
Learn more about the Holocaust in Hungary :
Visit our webpage the Holocaust in Hungary.