Camps
Eva Majerczyk
Eva Majerczyk describes how she met her future husband in the Klettendorf labour camp.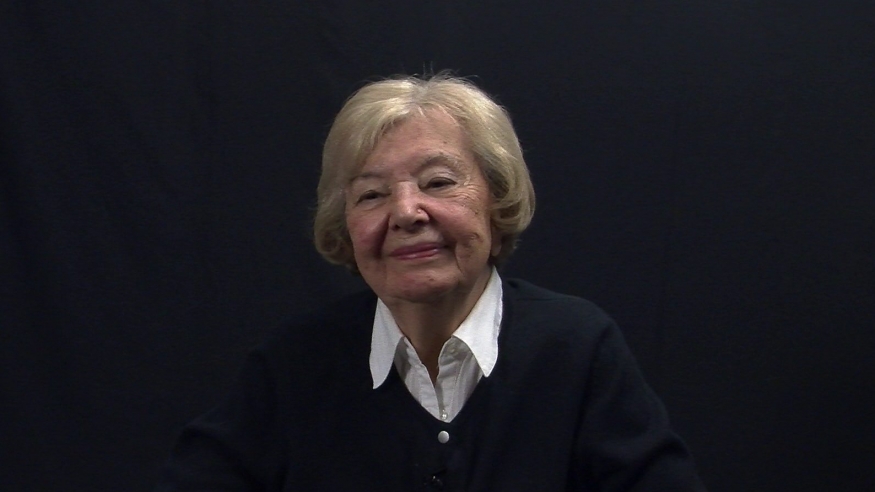 Source: Montreal Holocaust Museum, 2018; editing: Montreal Holocaust Museum, 2019
Eva was born in 1925 in Lodz (Poland). Soon after the war broke out, Eva's uncle decided to move to Zyrderdow, just outside Warsaw (Poland) with his family. He took Eva, her sister Ruth and their grandmother with him. Eva never saw her parents again. In the fall of 1940, they were forced into the Warsaw ghetto.
In the ghetto, Eva worked in a clandestine school and knitted with her sister. She later looked after the child of a ghetto police officer. In the fall of 1941, another uncle hired a smuggler to bring Eva and Ruth out of the ghetto and to his home in Bedzin (occupied Poland). After a few months, the girls feared that they were putting their uncle and his family in danger. They signed up to work in a labour camp.
In March 1942, they were sent to the Sosnowitz concentration camp (occupied Poland) and later to the Klettendorf labour camp (occupied Poland), where Eva worked in the kitchen. She met her future husband Henry in this camp.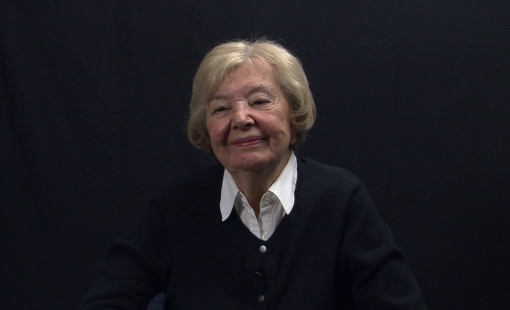 The head of the German kitchen was a so-called Volksdeutsche… He asked me every day: "Eva, where do you have your Adam? I will find you your Adam."


Eva Majerczyk
In 1944, Eva was transferred to the Ludwigsdorf labour camp (occupied Poland), where she worked in a munitions factory. Work came to a halt in January 1945 when the factory ran out of raw material.
One night the SS guards disappeared. The prisoners ventured out of the camp into the nearby town of Walbrzych (Poland), where they moved into abandoned apartments. Henry invited Eva to stay with them and they married soon after.
Eva, her husband and their first child moved from Poland to Israel in 1950. They immigrated to Canada 3 years later to join Eva's sister. Eva and her husband owned a small store and had two more children.