Hiding
Elizabeth Feldman de Jong
Elizabeth Feldman recalls living in hiding with her parents before being denounced and deported.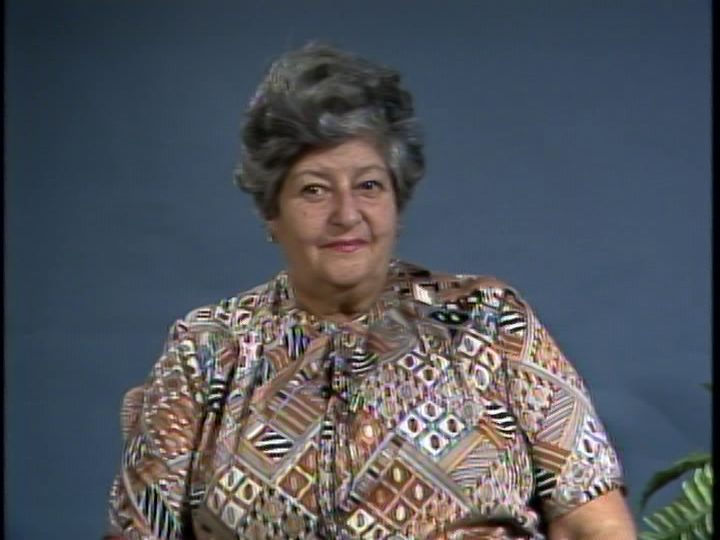 Source: Sarah and Chaim Neuberger Holocaust Education Centre, 1995; editing: Montreal Holocaust Museum, 2017
Elizabeth Feldman was born to a family of 4 children in 1916 in Amsterdam, Holland. She married in 1936 and moved to Heemstede, a coastal town near Amsterdam. Elizabeth worked as a clothing designer and her husband was as a painter, artist, and sculptor.
When the Germans started rounding up Jews in 1941, Elizabeth, her husband and her parents went into hiding. They were taken in by a German couple in Heemstede. After one and a half years, one of their friends who had been smuggling food to them was arrested. The SS forced him to reveal the Feldmans' hiding place, and the whole family was arrested and deported.
Upon arrival in Auschwitz, Elizabeth was separated from her mother. She was put in Block 10 with her sister-in-law and other young women from her transport. The Nazis performed various medical experiments on the women. In their free time, they sewed clothing for SS officers and gave blood in exchange for food.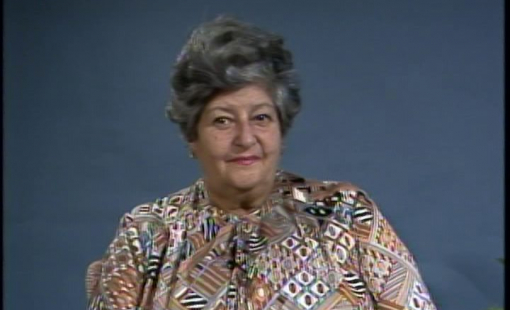 My parents couldn't hear, and they needed a hiding place. So, they said: "Let your parents come also."


Elizabeth Feldman de Jong
When Soviet forces advanced toward Auschwitz in January 1945, the Germans started evacuating the camp. The women from Block 10 were forced on a 10-day death march before being put on open wagons to Ravensbrück. From there, they were transferred to Neustadt, a sub-camp of Ravensbrück. They were liberated when the SS officers fled.
After spending some time in a German hospital recovering, Elizabeth and her sister-in-law made their way back to Amsterdam. They found one of Elizabeth's sisters, who took them in. Elizabeth's husband, who survived Mauthausen, also returned. When Elizabeth became pregnant, he left her because he did not want the child.
Elizabeth immigrated to Canada with her son in 1954. She settled in Toronto where her brother already lived.