Hiding
Elie Dawang
Elie Dawang recalls his flight from Paris and his experiences in hiding.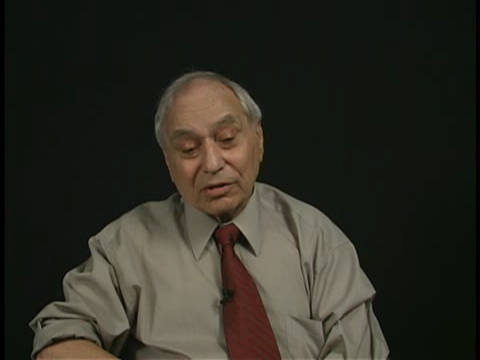 Source: Montreal Holocaust Museum, 2012
Elie Dawang was born to Lithuanian-Jewish parents in 1934 in Paris (France). His father Faiwish had a radio manufacturing business and his mother Shaina was a housewife. Elie was six years old when the Germans occupied France. The Dawangs fled to a small village near the Spanish border but returned to Paris in 1941 to liquidate the family business.
The family had false papers but the Paris police found them out and they were arrested. All three of them were taken to prison. Faiwish managed to get Elie out and put him into the custody of an acquaintance. Faiwish and Shaina, however, were deported on separate transports to Auschwitz (occupied Poland).
Elie's father was in the first convoy of French Jews sent to the camp. In Auschwitz, he worked in the Kanada Kommando, sorting the belongings and clothing confiscated from prisoners at their arrival. From Auschwitz, Faiwish was sent to Warsaw (Poland) to erase all traces of the ghetto. When the Soviet Army was approaching the city, the prisoners were forced on a death march to Dachau (Germany). Faiwish was among the very few who survived. He was liberated by the American army in Dachau on April 29, 1945.
After he was out of prison, Elie spent the rest of the war in hiding with his parent's Jewish acquaintance, Genia. They narrowly escaped being arrested during the Vel d'Hiv roundup of July 1942. They were then hiding in a suburb of Paris and when that became too dangerous, they went to a small village 200 kilometers away from Paris.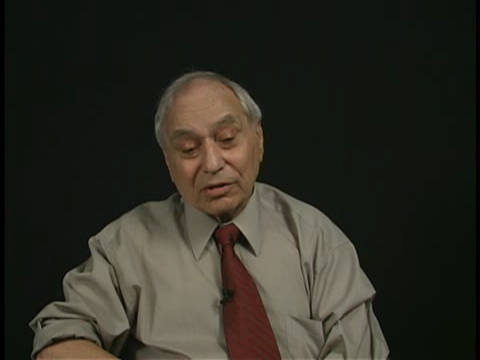 Each time people looked at us, we didn't know if they would turn us in.


Elie Dawang
They returned to Paris after liberation and Elie was reunited with his father. The two of them were the only survivors of their extended family. Faiwish married a fellow survivor that he had known in Vilnius before the war and who he met again in Dachau.
The family immigrated to Montreal in 1951. Elie finished school and had a career in computers. He married and had two children and several grandchildren.
Elie is a volunteer Speaker at the Montreal Holocaust Museum, where he has shared his story with thousands of visitors over the years.
Witnesses to History, Keepers of Memory Virtual Exhibition:
Visit the exhibit to discover the portraits and precious personal objects of 30 Holocaust survivors including Elie Dawang.