This DKE38 radio model was produced in Germany between 1938 and 1944. Made of bakelite plastic, it is a miniature of the VE301 radio, also known as the Volksempfänger or "People's radio". The Nazi Reichsadler symbol, an eagle with a swastika, is visible on the front.
*Video in French only
The Diffusion of Nazi Propaganda
This radio was known as the "Goebbels' Snout" because Joseph Goebbels, the Minister of Nazi propaganda, was often heard on its channels. The DKE38 was sold for 35 reichsmarks, the average weekly wage at the time. The Nazi government subsidized the production of these inexpensive radios so that the population could listen to its propaganda.
In 1941, 50 million Germans listened to the radio. Nazi law however prohibited Jews from owning one.
The DKE38 Radio and Nazi Propaganda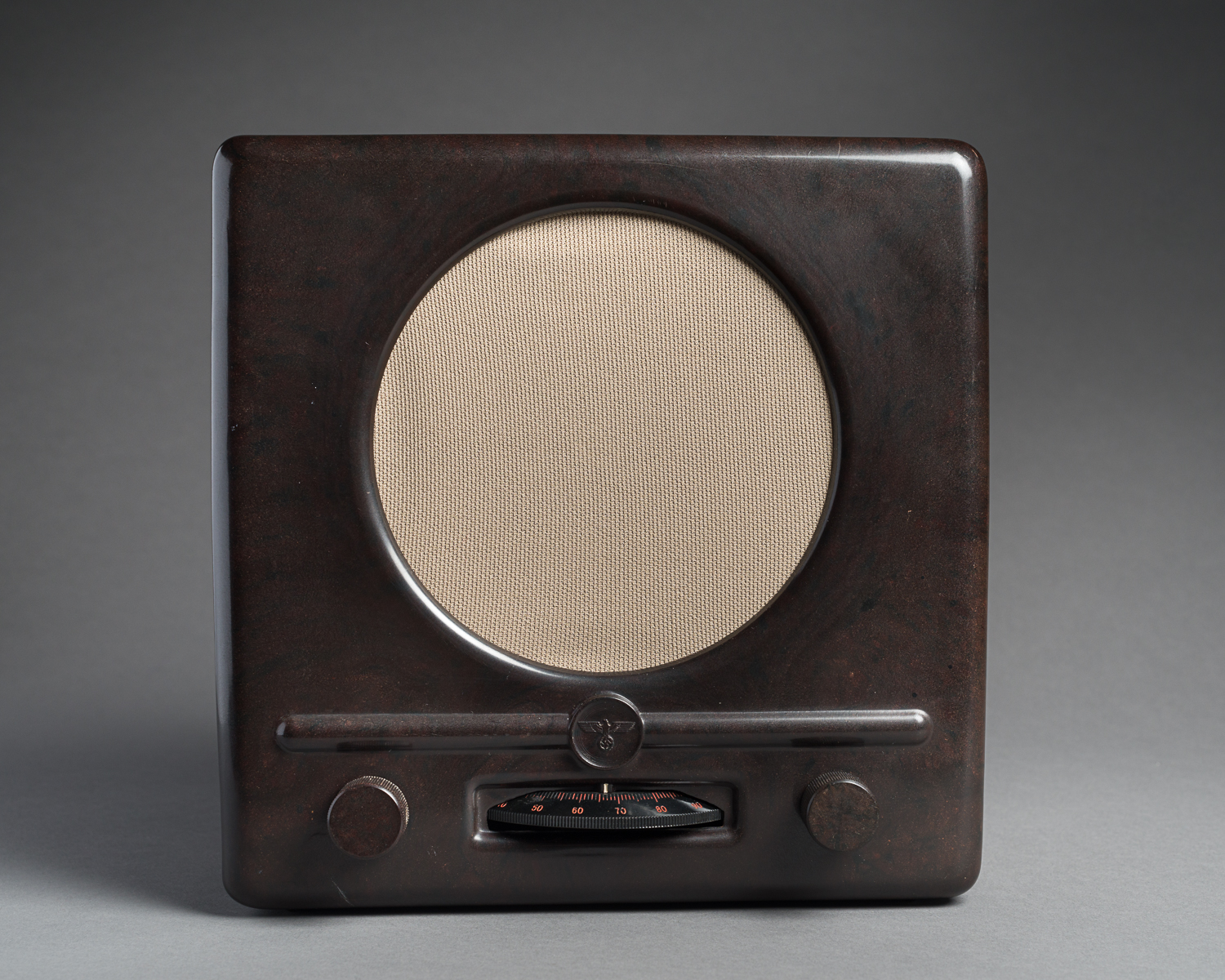 1
This DKE38 radio model was produced in Germany between 1938 and 1944. The Nazi Reichsadler symbol, an eagle with a swastika, is visible on the front. (Photo: Peter Berra)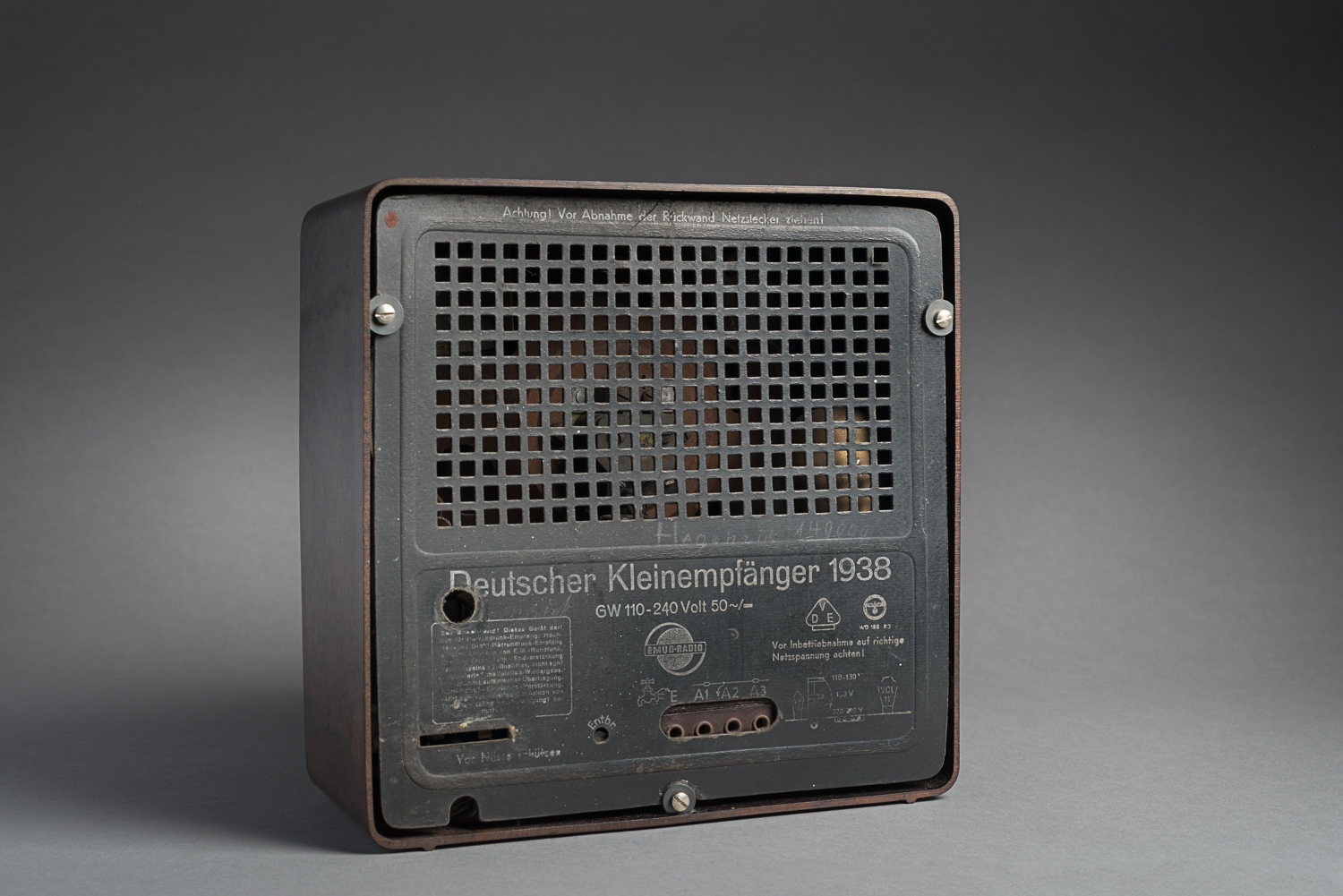 2
Made of bakelite plastic, it is a miniature of the VE301 radio, also known as the Volksempfänger or "People's radio". (Photo: Peter Berra)
This radio was given to the Montreal Holocaust Museum in 2015 by André Fiset.
This project is part of the implementation of the Plan culturel numérique du Québec.