Holocaust survivors invite Montrealers to participate in the Yom Hashoah Commemoration on April 11, 2018 at 7:30 pm to remember the victims of the Shoah, honour the survivors and consider how we can learn from the Holocaust as we look to the future.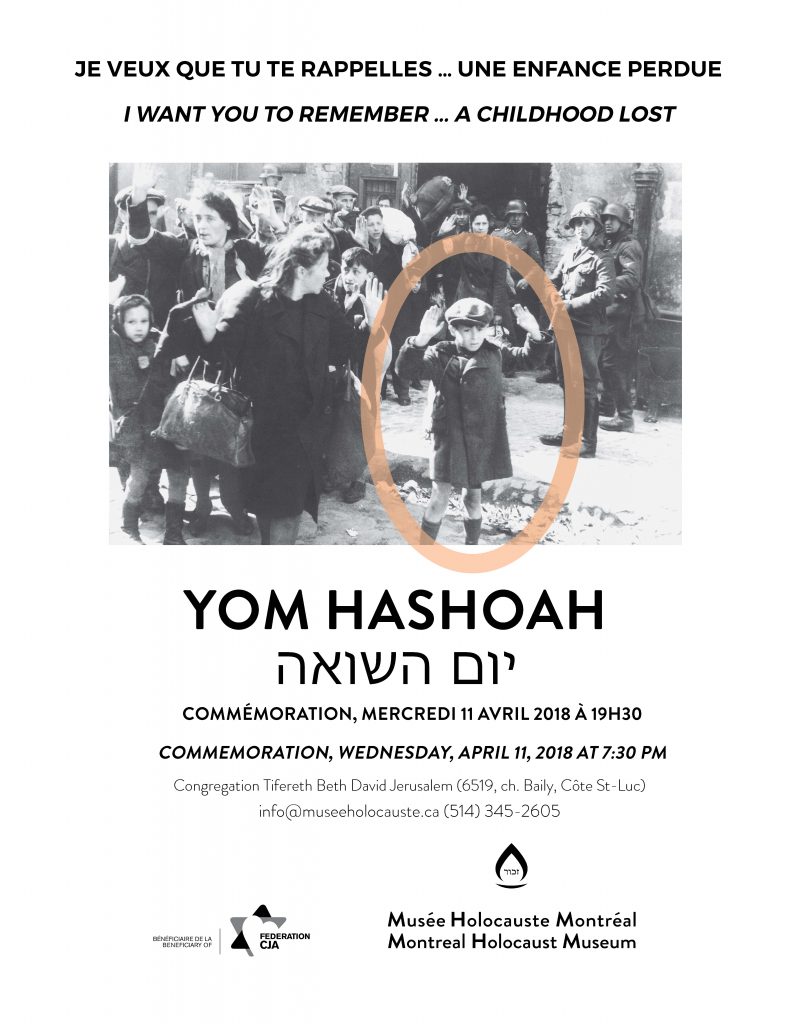 Yom Hashoah, Holocaust Commemoration
The commemoration will include poems and short readings in English, French, Hebrew and Yiddish, as well as songs performed by a Jewish children's choir. This years' theme is "I want you to remember": A Childhood Lost

The survivors sharing their stories are:
Eva Verebes (born in Hungary)

Muguette Myers (born in France)

Mario Polese (born in the Netherlands)

Ernest Ehrmann (born in Czechoslovakia)

Leo Kliot (born in Poland)

Zali Farkas (born in Romania)
Watch testimony clips from other Holocaust survivors who participated in past Yom Hashoah commemorations, like Agnes Kent:
Yom Hashoah was declared Holocaust Memorial Day in Quebec in 1999 and in Canada in 2003.
Discover survivor testimonies