Holocaust survivors invite Montrealers to participate in the Yom Hashoah commemoration to remember the victims of the Shoah, honour the survivors and consider how we can learn from the Holocaust as we look to the future.
Yom Hashoah, Holocaust Commemoration
The commemoration will include poems and short readings in English, French, Hebrew and Yiddish, as well as songs performed by a Jewish children's Choir. This years' theme is Reflections on the Holocaust – Carrying on the Legacy.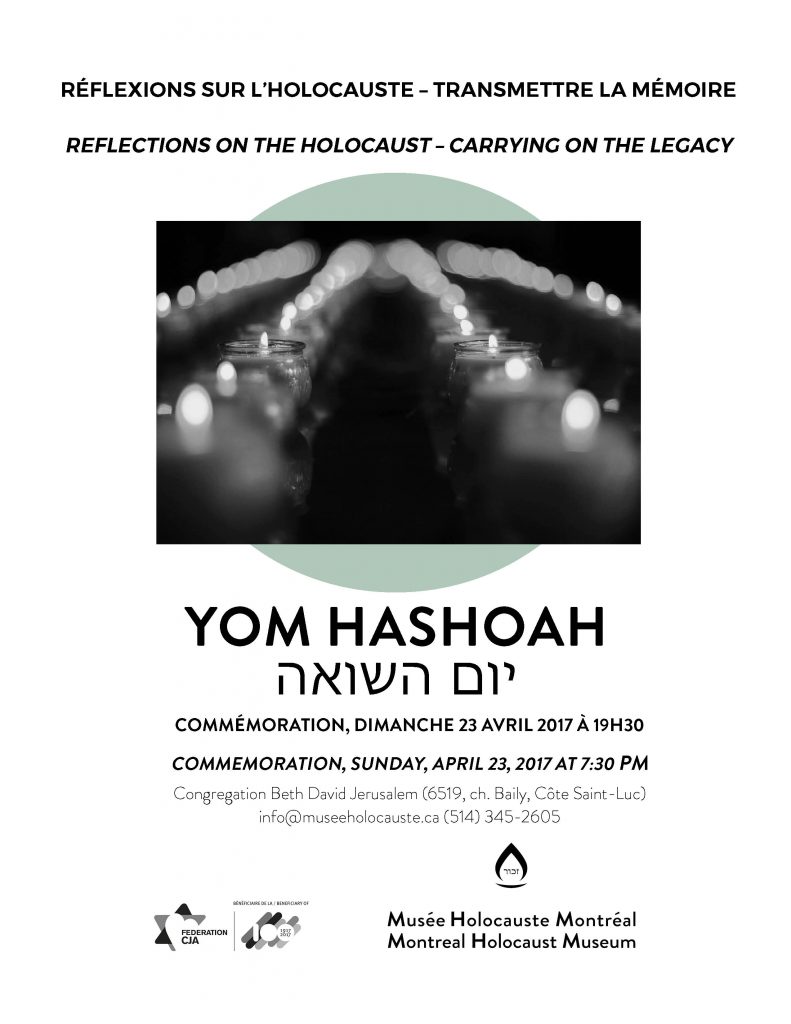 The survivors sharing their stories are:
Elvira Hood (born in Bucharest, Romania)
Gilbert Uzan (born in Tunis, Tunisia)
Pinchas Blitt (born in Kortiles, Western Ukraine)
Sylvia Fogel (born in a small village near Lublin, Poland
Magda Freiman (born in Ungvar, Czechoslovakia)
Anny Levy  (born in Montbelliard, France)
Discover survivor testimonies