Liberation
Sarah Kleinplatz
Sarah Kleinplatz talks about her last day in Bergen-Belsen and the liberation.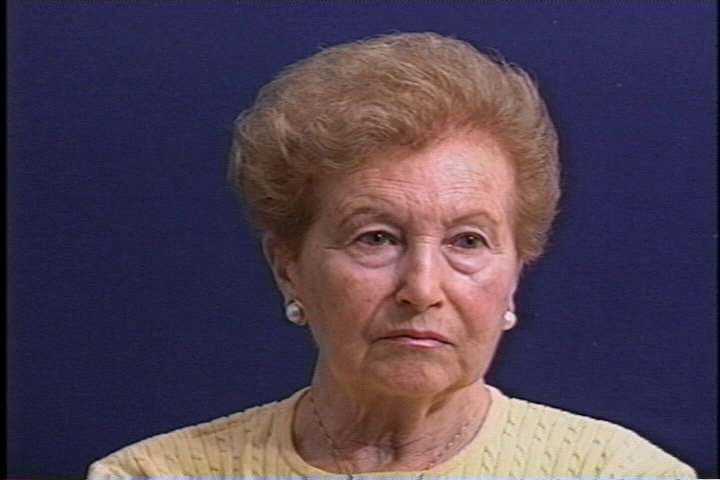 Source: Montreal Holocaust Museum, 1995; editing: Montreal Holocaust Museum, 2015
Sarah Kleinplatz was born to an Orthodox family in 1924 in Pabianice, Poland. When the war broke out, her family fled to Lodz. They were forced into the ghetto in March 1940. After a year, the family returned to their home town and moved into the ghetto there. The Germans liquidated the Pabianice ghetto in May 1942, and Sarah went back to Lodz with her mother and two sisters. Her third sister was deported and murdered in Auschwitz.
While living in the Lodz ghetto, Sarah worked in a tailor shop. Her father died of starvation in 1943. Despite regular round-ups, her family avoided deportation until the ghetto was liquidated in August 1944.
Sarah, her mother and sisters were deported to Auschwitz. They managed to stay together and were selected for forced labour. They were transferred to the Sasel work camp in Germany, where the inmates, all of whom were women, did construction work.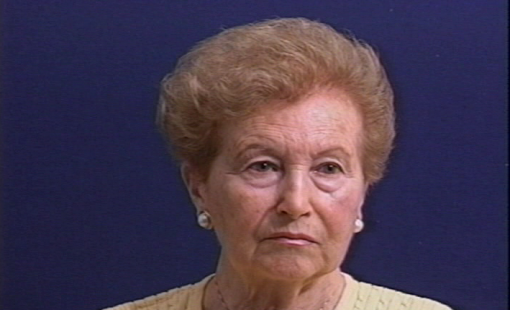 It came so much too late, the liberation. We lost so much, we saw so much.


Sarah Kleinplatz
After nine months they were moved to Bergen-Belsen and liberated by the British in April 1945.
Sarah spent over a year in the Bergen-Belsen DP camp with her family. In 1946, she got married, moved to Munich and gave birth to her first son. Sarah's family immigrated to Canada in 1950 and settled in Montreal, where they had two more children.