Liberation
Allan Fine
Allan Fine describes his work for the US army after liberation, and his studies in Munich.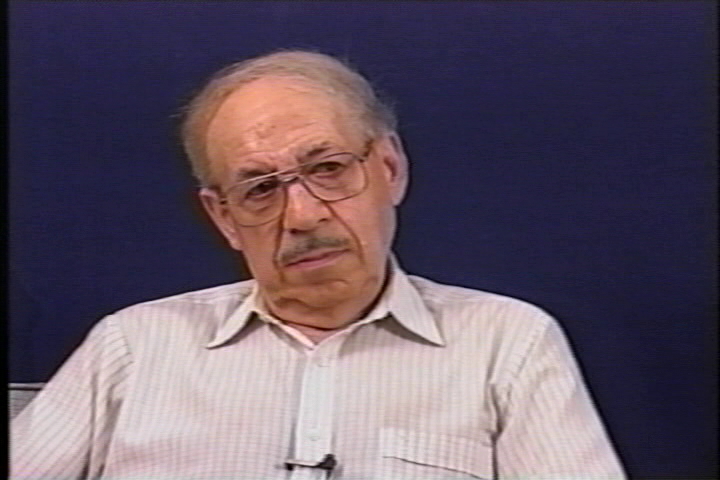 Source: Montreal Holocaust Museum, 1998; editing: Montreal Holocaust Museum, 2017
Allan Fine was born in 1926 in Siauliai, Lithuania. He started high school before the war, but his studies were interrupted by the Russian invasion of 1940. When the German army occupied Lithuania in June 1941, the family's house was requisitioned for German officers. The family could stay in the house, but Allan's parents were forced to work for the Germans.
When the ghetto was set up in July 1941, all the Jews of Siauliai had to move there. Allan's family shared a log house with six other families. The residents of the ghetto were taken out daily to work for the German army. From 1942 to 1944, Allan worked in different labour camps attached to the Siauliai ghetto. First, he worked in a warehouse supplying food to the German army. He then worked in the Pavenciai sugar factory unloading sugar beet wagons. Finally, he worked in an army clothing camp, where uniforms were cleaned and mended to be sent back to the front.
In the spring of 1944, the Soviet army was rapidly advancing. The Germans deported Allan, his brother and father to the Utting labor camp, a satellite camp of Dachau. The prisoners here made concrete blocks for underground aerodromes. At the end of March 1945, they were sent on a death march. They were liberated by the Americans near Bad Tolz on May 2.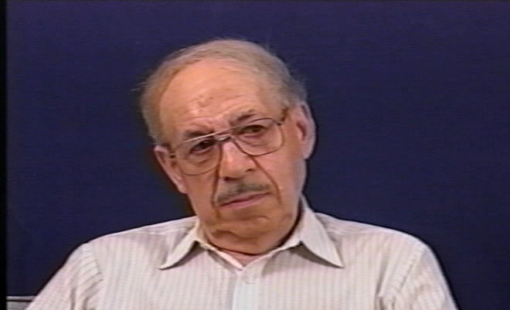 And then I remember the words of my mother and she said, "Whatever you do […], don't neglect
your education".


Allan Fine
Allan spent two years in displaced persons camps in Germany. After finishing high school, he attended medical school in Munich. Allan's father and his second wife immigrated to Montreal in 1948. Allan and his brother followed them a year later. Allan graduated from the conservatory and became a professional singer. He has one son.