Sarah Engelhard
Sarah describes their perilous journey, fleeing France across the Pyrenees to Spain.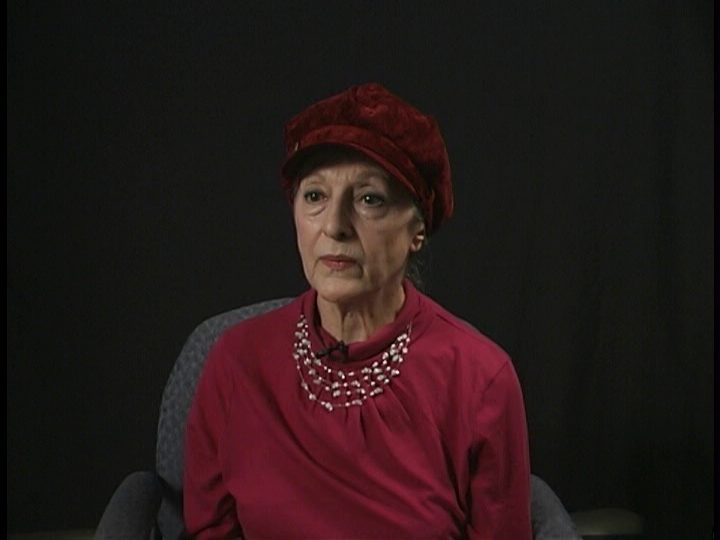 Source: Montreal Holocaust Museum, 2011
Sarah Engelhard was born in 1932 in Saarbrücken (Germany), to parents of Polish Jewish origin. Her younger brother Jack was born in 1940. Growing up, Sarah and her family lived in Toulouse (France). In 1942, the family fled the country after two of their relatives disappeared. With false papers and hired guides of uncertain allegiance, Sarah and her family risked travelling on foot over the Pyrenees Mountains to Spain. The fear they would be betrayed and captured made it a harrowing journey. They lived in hiding in Barcelona for two years.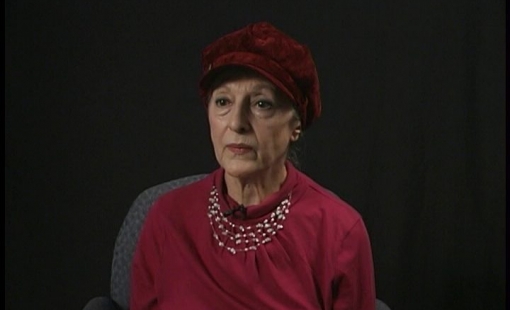 If you can keep up, you keep up, if you don't, you're left behind. It's the law of the animal.


Sarah Engelhard
In 1944, the family was granted visas to immigrate to Canada along with about 450 other refugees from the Iberian Peninsula. They took a sea voyage aboard the Serpa Pinto, which docked in Philadelphia. They took the train to Montreal, their final destination, in April 1944 during Passover. Sarah and her family were to live with a host family on Park Avenue. The Canadian Jewish Congress held a special meal for the newcomers upon their arrival to celebrate the Jewish holiday.
Though she picked up English quickly, Sarah had to navigate a high school environment that was insensitive to refugees and often antisemitic. Coupled with pressing financial demands in the home, Sarah had no choice but to drop out at age 15 to help her father sell his handmade leather handbags. When the business fell through, she found a job in the music department of the Eaton's Department Store to support her parents.
Sarah was married in 1954 and had three children. The family moved to Philadelphia, where Sarah's husband found a job. She worked as a television host, radio personality, teacher, and singer/songwriter. After 18 years of marriage, she divorced and returned to Montreal. She reunited with her childhood love and they had a son together. In her sixties, Sarah moved to Israel where she was reunited with her long lost cousin Inge. Sarah remained there for nine years before returning to Montreal in 2002.
She has worked as a volunteer Speaker at the Montreal Holocaust Museum for over 10 years, and published her autobiography Sarah & Abraham, the Search for Miracles and the Stuttering Poet in 2016.
Witnesses to History, Keepers of Memory Virtual Exhibition:
Visit the exhibit to discover the portraits and precious personal objects of 30 Holocaust survivors including Sarah Engelhard.