Camps
Rose Svarc
Rose Svarc describes the arrival of her transport in Auschwitz.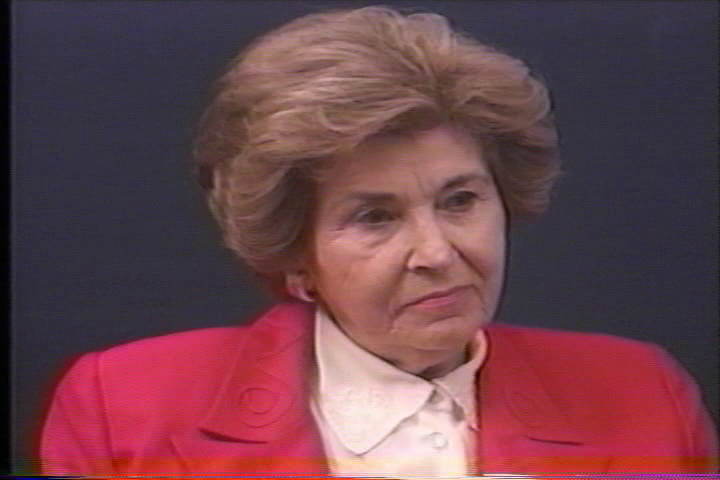 Source: Montreal Holocaust Museum, 1996; editing: Montreal Holocaust Museum, 2015
Rose Svarc was born to an Orthodox family in 1920 in Uzhorod, Czechoslovakia (today Uzhhorod, Ukraine). She married in 1943, and her husband was drafted into forced labor soon after the wedding. In November 1943, Rose gave birth to a baby boy.
Forced labor in Auschwitz Concentration Camp
In April 1944, all the Jews were forced into the ghetto and seven weeks later, they were deported to Auschwitz. Upon arrival, Rose was separated from her family and her baby, and they were gassed immediately. Rose was selected for work. And in December 1944, she was taken to Birnbaum (today Miedzychod, Poland) with another 1,000 women to dig trenches for retreating German soldiers. She faked an illness and got into the hospital, where she helped a Jewish doctor who kept her there.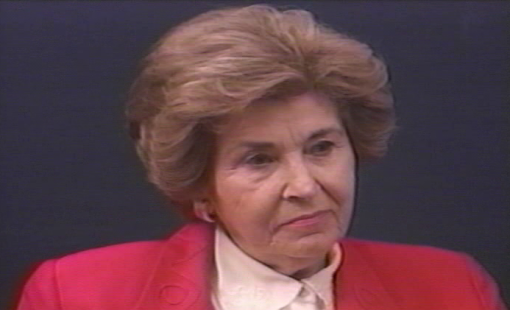 It was my place to go to the crematorium with my baby.


Rose Svarc
Liberation and New Life
With the Russian troops approaching, the women were forced on a death march in February 1945 to Weimar, Germany. Here they were put on trains and taken to Bergen-Belsen. This is where Rose was liberated by the British in April 1945.
After liberation, she returned home to learn that her husband had been killed. She went to Liberec, Czechoslovakia, where she had some relatives. Rose worked as a bookkeeper and supported all the family members with whom she shared an apartment.
In 1946 Rose went to Paris with her cousin, where she met her second husband, Paul, a survivor from Romania. He immigrated to Canada and Rose eventually followed him to Montreal. They got married in 1951 and now have two children and five grandchildren.