Ghetto
Meier Schlomowitz
Meier Schlomowitz recalls how he was forced to move into the Kovno ghetto .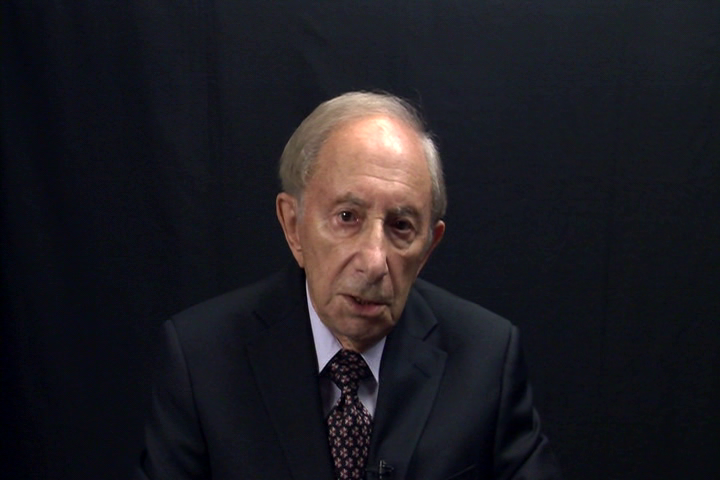 Source: Montreal Holocaust Museum, 2015; editing: Montreal Holocaust Museum, 2015
Meier Schlomowitz was born in 1925 in Kovno (today Kaunas, Lithuania). When Germany invaded Lithuania in June 1941, a ghetto was set up in the Jewish quarter of the town and 30,000 Jews were moved in within a month.
Meier was conscripted to work at the construction of the airport, washing German uniforms, cutting glass for windows, and building roads. His father joined the ghetto police. In the Kovno ghetto, Meier and his brother attended an underground school and participated in various underground cultural activities. Meier got married in the ghetto in May 1944 and moved in with his wife's family.
When the Kovno ghetto was liquidated in July, they were deported to the Stutthof concentration camp in Poland, where the women were separated from the men. Meier and his brother were transported to the Landsberg concentration camp, a sub-camp of Dachau, where he first worked on the construction of an aircraft hangar and then in the camp kitchen.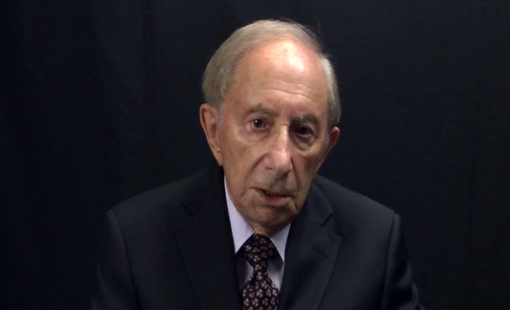 I brought my school bag, and my dog, and that's all I could bring.


Meier Schlomowitz
They were liberated by the American army in April 1945. After liberation, Meier went to Rome, Italy and contacted his wife who was in Poland. She joined him in 1946 and their son was born a few years later.
The family immigrated to Canada in 1950 and settled in Montreal. Meier worked in the textile business and eventually set up his own company.