Deportations
Margaret Kaufman Newman
Margaret Kaufman Newman recalls her journey to and arrival in Auschwitz.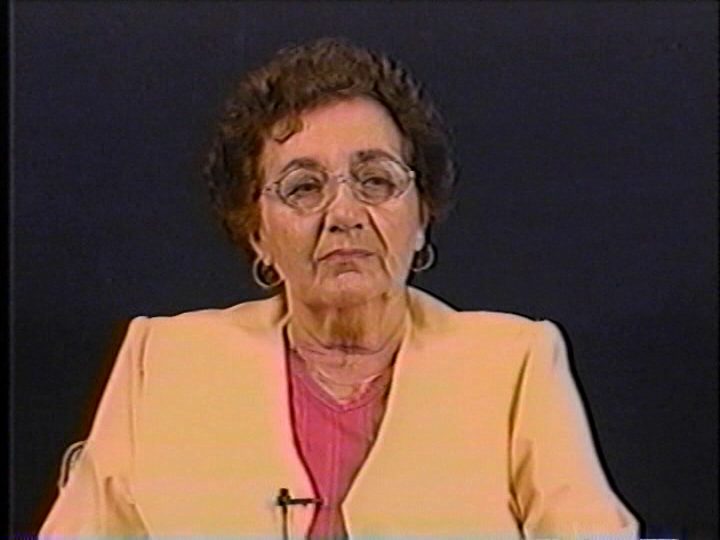 Source: Montreal Holocaust Museum, 1998
Margaret Kaufman Newman was born in 1923 in Satu-Mare, a small town in Northern Transylvania (Romania). She was the eldest of five boys and two girls. Her grandparents had a fruit and vegetable boutique, where she helped out. After finishing six years of elementary school, Margaret learned the tailor trade from her father. She could then assist him. In September 1940, Northern Transylvania was re-annexed to Hungary and the Hungarian authorities introduced anti-Jewish legislation.
The German troops occupied Hungary in March 1944 and restrictions against Jews increased. The authorities took away the family's fruit and vegetable store while Margaret's father could no longer work for non-Jewish clients.
A ghetto was established in May and all Jews of Satu-Mare were forced to relocate there. Margaret's family moved into a house that they had to share with three other families. On June 1st, they were deported on the last transport from the ghetto to Auschwitz (occupied Poland). In October 1944, Margaret was transferred to Waldenburg, a subcamp of the Gross-Rosen concentration camp complex (occupied Poland). She worked as a slave labourer manufacturing bolts for aeroplanes in a Krupp ammunition factory.
As the Allies were closing in, the prisoners were forced on a death march to Altenburg (Germany), where several subcamps of the Buchenwald concentration camp were located. They were liberated by the Americans in the hills around the city.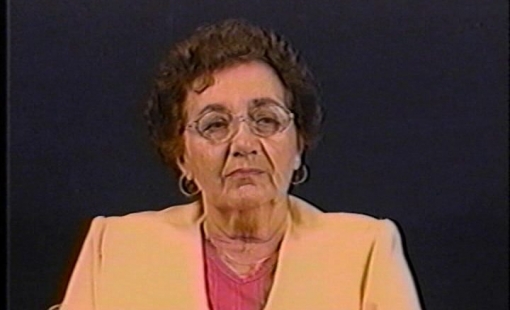 We walked and we walked and then we came in front of Mengele.


Margaret Newman
After Liberation Margaret returned home and discovered that only one brother out of her entire family had survived. During the war, he had been in a forced labour battalion. Her fiancé, Samuel, also returned and they were married in November 1945.
They left Satu-Mare soon after and eventually settled in Belgium for two years. Margaret worked as a tailor. They later moved to Israel but could not find work and decided to return to Belgium. They immigrated to Montreal in 1951. Margaret and Samuel set up their own business in which they worked together. They have four children and many 11 grandchildren and 9 great-grandchildren.
Margaret and Samuel were volunteer speakers at the Montreal Holocaust Museum for many years.
Witnesses to History, Keepers of Memory Virtual Exhibition:
Visit the exhibit to discover the portraits and precious personal objects of 30 Holocaust survivors including Margaret Kaufman Newman.