This note was written from a deportation train by Bajla Kaminski. In the message, she wrote: "I'm leaving, am healthy. Don't worry with the help of God we will soon see each other again."
Bajla Kaminski's Last Letter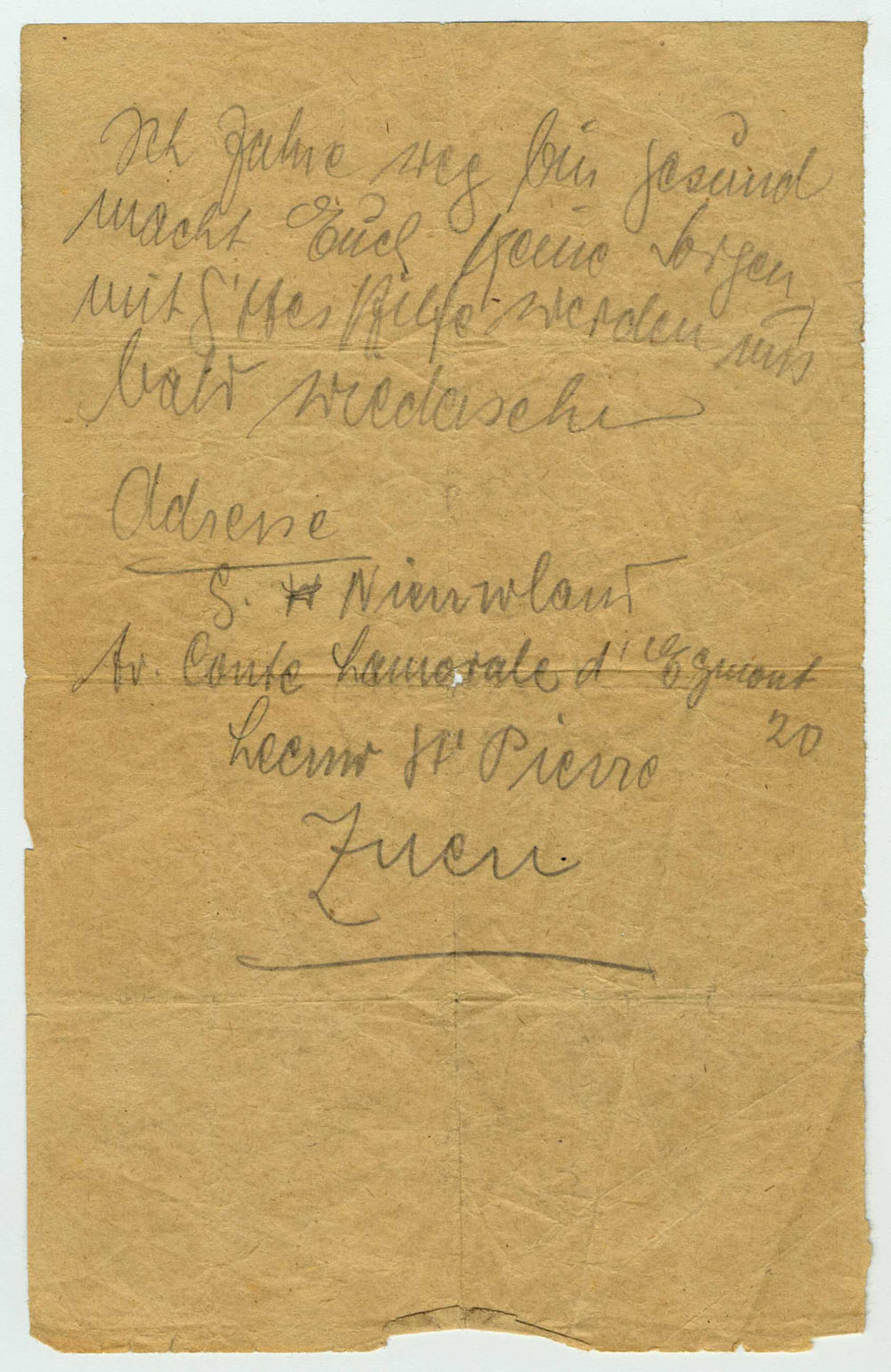 1
This note was written from a deportation train by Bajla Kaminski. In the message, she wrote: "I'm leaving, am healthy. Don't worry with the help of God we will soon see each other again."
Bajla Deportation from Mechelen, Belgium, to Auschwitz
Bajla would have thrown this paper from the train window. It was picked up and delivered to the address on the note, the home where the Kaminski family had been hiding before their arrest. Sara, Bajla's daughter, was given the letter after the war by the people who hid them.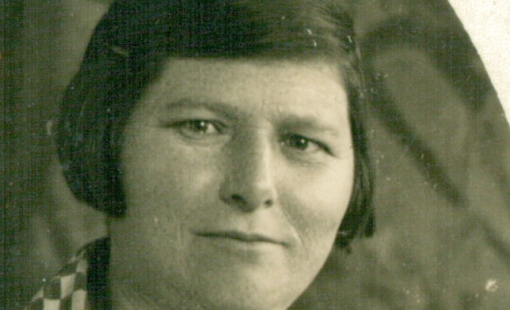 I'm leaving, am healthy. Don't worry with the help of God we will soon see each other again.


Bajla Kaminski
Bajla was deported in Convoy 23 from Mechelen camp to Auschwitz on January 15, 1944. She is presumed to have been killed there.
Sara Schichter donated this letter to the Montreal Holocaust Museum.
This project is part of the implementation of the Plan culturel numérique du Québec.