Ghetto
Lou Zablow
Lou Zablow recalls how he and his family tried to pretend living a normal life in the Lodz ghetto.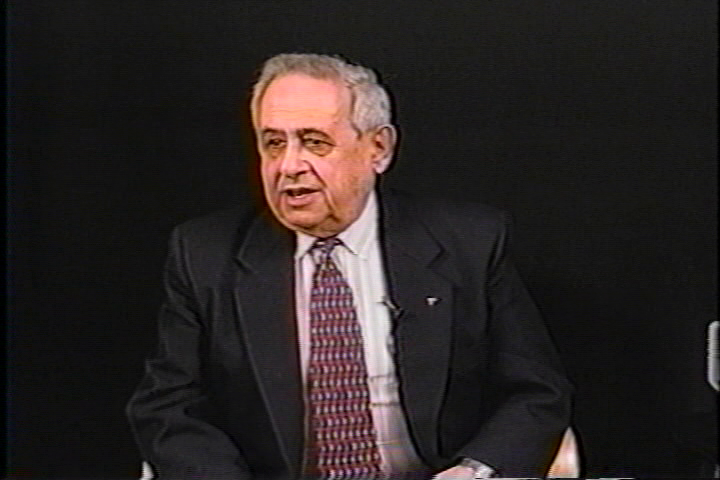 Source: Montreal Holocaust Museum, 2000; editing: Montreal Holocaust Museum, 2015
Lou Zablow was born in 1924 in Lodz, Poland. When the Germans invaded Poland, his father was drafted into the Polish army. Lou and his mother were forced into the ghetto in March 1940. He joined the Zionist Hanoar Hatzioni agricultural settlement and worked there for almost a year. When the Zionist settlements in the ghetto were liquidated, Lou took care of orphans. He later did administrative work for several factories in the ghetto.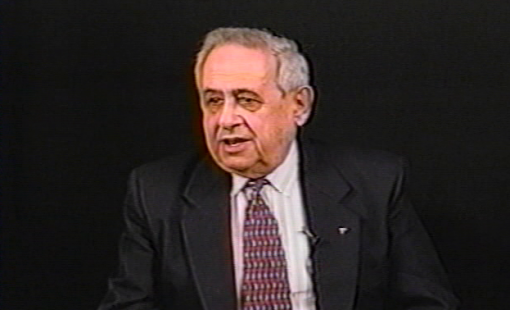 There was very little to eat there but she would set the table.


Lou Zablow
In August 1944, Lou was deported to Auschwitz. From there, he was sent to the Sachenhausen concentration camp in Germany, and then to the Mauthausen camp in Austria. He was forced on a death march in April 1945 to the Gunskirchen concentration camp. Lou was liberated on May 4 by the US army.
After the war, Lou lived in Linz and worked as an interpreter for the army. He immigrated to Montreal in 1949, and was one of the founders of the Montreal Holocaust Memorial Centre.
Discover other clips from the testimony of Lou Zablow: