Occupation
Leon Calderon
Leon Calderon recalls life in Salonika under the German occupation.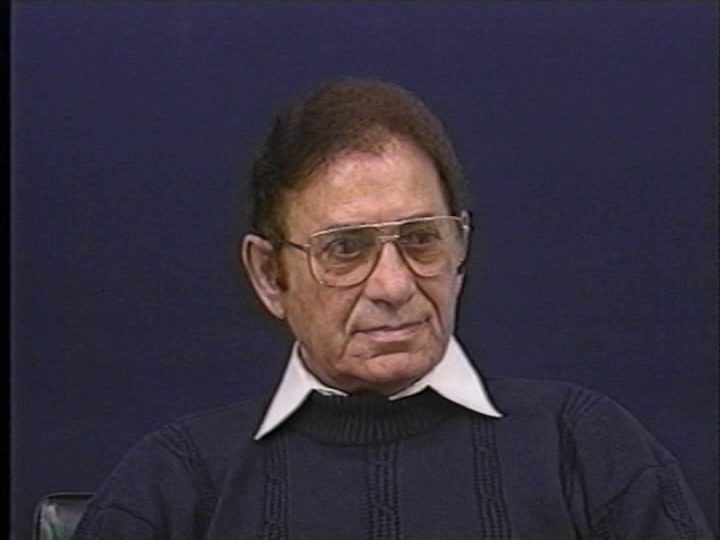 Source: Montreal Holocaust Museum, 1996
Leon Calderon was born to Sephardic parents in 1926 in Salonika (Greece), the youngest of five siblings. Leon's father had a prosperous wholesale business and was able to send the younger children to private school. Leon attended an Italian school until 1940 when the school closed. The family was observant: Leon's father went to the synagogue twice a day, they kept kosher, and observed Shabbat and the Jewish holidays.
The Germans occupied Salonika in April 1941 and introduced forced labour for Jewish men the following year. Leon was called up to perform forced labour for a month. In February 1943, two ghettos were established in the town, and the Jewish inhabitants of Salonika, including Leon's family, were forced to move in. Two months later, they were deported to Auschwitz-Birkenau (occupied Poland).
Leon spent six months in Birkenau before being transferred to Warsaw (occupied Poland) to clean up the ghetto destroyed in the 1943 uprising. In June 1944, as the Red Army was approaching Warsaw, the Germans forced the Jewish prisoners on a death march toward Germany. After five days, the prisoners were loaded onto a train and taken to the Dachau concentration camp (Germany).
Leon worked on an underground construction in the Mühldorf labour camp, a sub-camp of Dachau, until his liberation in April 1945.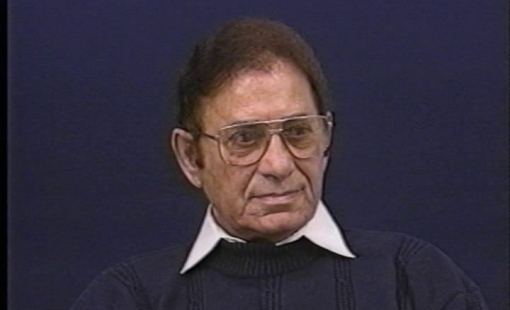 In 1941, the Germans come in Greece. […] No restrictions, nothing happened through the end of 1942.


Leon Calderon
After spending a few weeks in displaced persons' camps in Germany, Leon returned home and learned that he was the only survivor from his family.
He immigrated to Israel in 1949 but returned to Greece four years later. In 1955, he immigrated to Canada with the help of the Jewish Immigrant Aid Society. In Montreal, Leon worked for a textile company for a few years, then for real estate companies buying and selling lots. Eventually he set up his own company, which he ran until 1975. He got married in 1956 and has two daughters and five grandchildren.
Discover another excerpt of Leon Calderon's testimony about his return to Greece after liberation on the Montreal Holocaust Museum's YouTube channel.