Life before the War
Dora Wasserman
Dora Wasserman recalls her early career as a performer.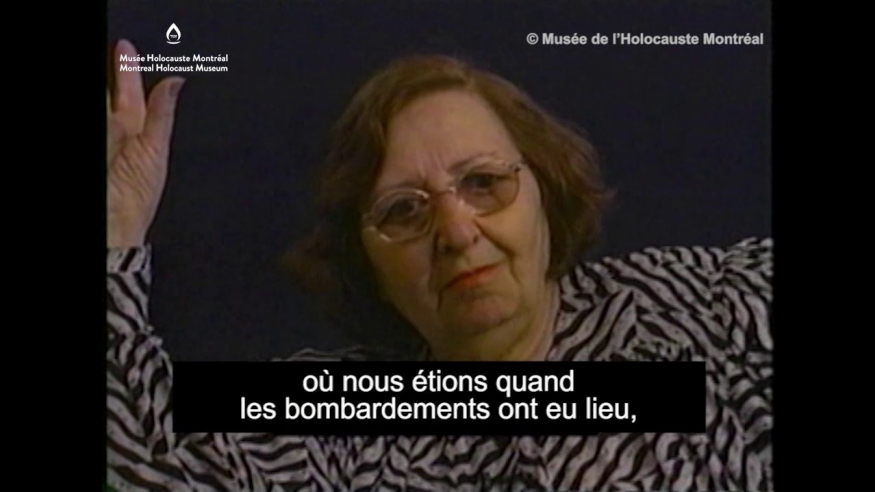 Source: Montreal Holocaust Museum, 1995; editing: Montreal Holocaust Museum, 2022
The youngest of five daughters, Dora Wasserman was born in 1919 in Chernihiv (Ukraine) and grew up in Zhytomyr (Ukraine). The large Jewish community of Zhytomyr made up nearly half the town's population. At the beginning of the 20th century, the Jewish community had synagogues, numerous prayer houses, as well as cultural and educational institutions. When the Soviet Union regained control of Zhytomyr in 1920, Jewish institutions were shut down and there was strong anti-religious propaganda.
Dora was raised in this environment in a non-religious Yiddish speaking family. Even though Yiddish was very present in the town, Russian was the language of instruction in the high school. Dora's singing talent was recognized in high school and at the age of 16, her parents sent her to study music in Moscow (Soviet Union), where two of her sisters pursued university studies. In Moscow, she was first introduced to professional theatre, and she decided that she wanted to be an actress. In 1935, she entered the Moscow State Jewish Theatre headed by the legendary Soviet Jewish actor and artistic director, Solomon Mikhoels. This is where Dora became familiar with the great classics of Yiddish literature, like Sholem Aleichem and Yitskhak Peretz.
She graduated in 1939 but left Moscow and found work in Kiev (Soviet Union) when the war broke out. By 1940, most of the country's Yiddish theatres were closed. Dora and several of her colleagues fled to Jambul (Kazakhstan) where Dora auditioned successfully for the Kazakh State Theatre. She met her husband Sam Wasserman, a Polish Jewish refugee, and they got married in 1943. Their first daughter Ella was born a year later.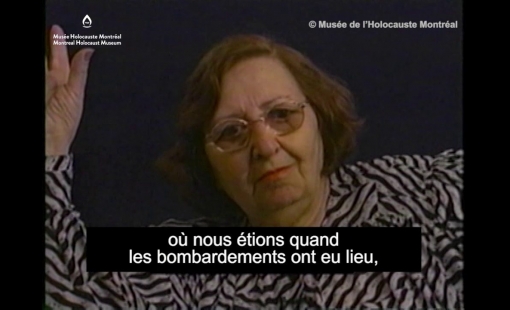 When I came into the Yiddish art theater, I did not learn religion but I did learn a lot about being Jewish. Being Yiddish, not even Jewish.


Dora Wasserman
After the war, Dora and her family went to Poland and then spent several years in displaced persons camps in Austria. Dora and fellow actors and musicians created programs and entertainment for the other refugees in various DP camps. Dora's second daughter Bryna was born in Vienna (Austria) in 1947.
The family immigrated to Canada in 1950 and settled in Montreal. Dora soon became involved in Yiddish cultural and community organizations and began performing at various venues. She also created a theatre workshop for children at the Jewish Public Library. In 1956, she formed the Yiddish Drama Group, the precursor to what is known today as the Dora Wasserman Yiddish Theatre.
Dora passed away in 2013.
Discover another excerpt about pre-war life in Poland from the testimony of Aba Beer on the YouTube channel of the Montreal Holocaust Museum.