This triangular identification badge is covered in red fabric. Holes inside the fabric trace the letter "H" on the front of the badge. The red triangle was used to identify political prisoners in Nazi concentration camps.
Identitfication of Political Prisoners in Nazi Camps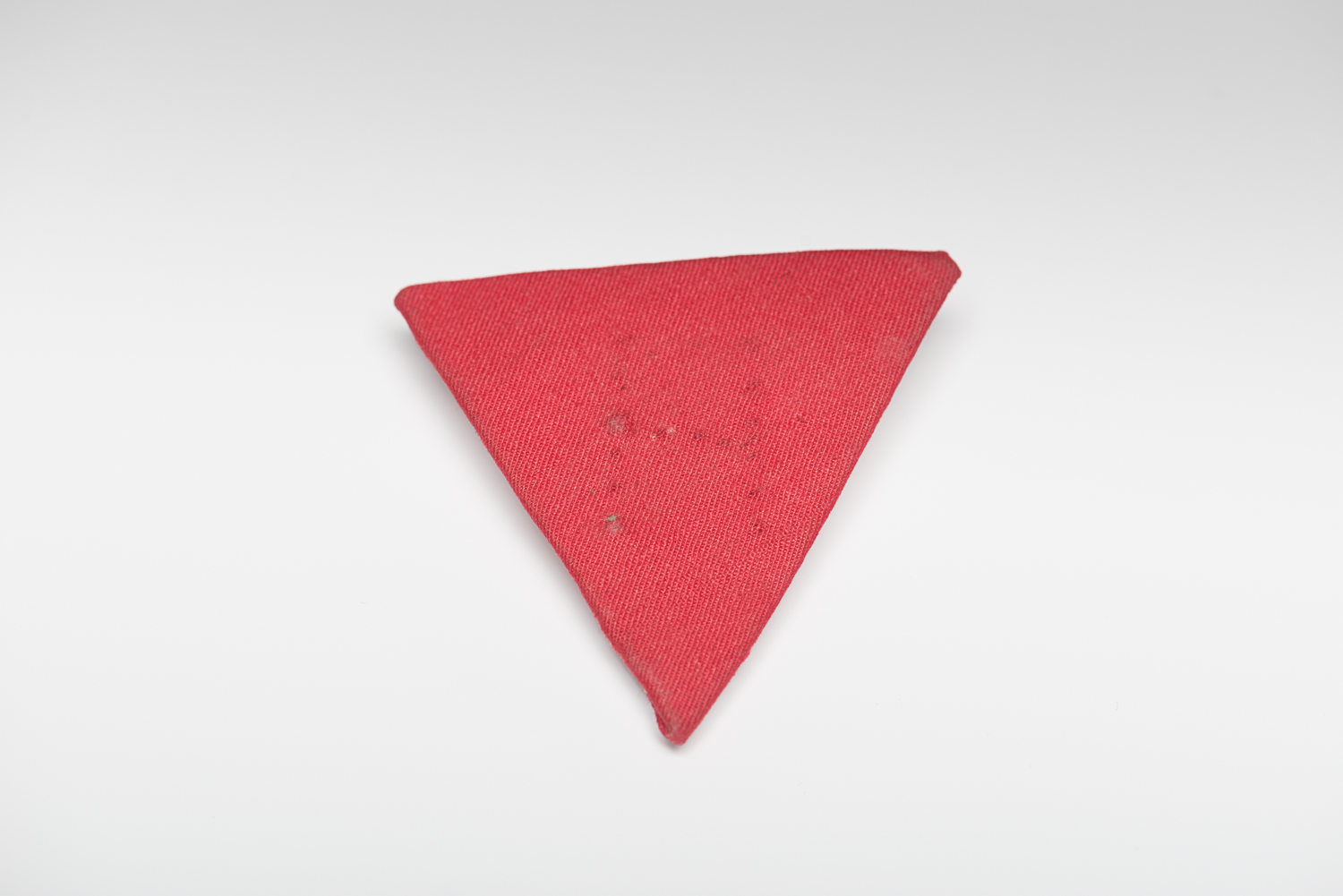 1
This red triangular identification badge was used to identify political prisoners in Nazi concentration camps. (Photo: Peter Berra)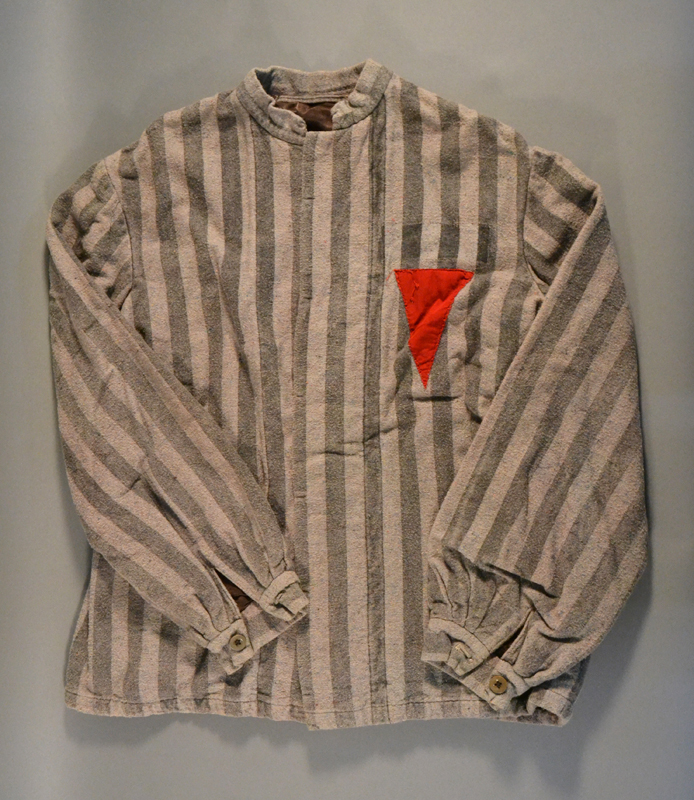 2
An uniform jacket with a red triangle sewed on the fabric indicating that it belonged to a political prisoner.
Classification of Prisoners in Nazi Camps
The Nazis persecuted Jews and other groups whom they considered to be against the regime or not belonging to the "Aryan race". Each group of prisoners was identified by a different-coloured triangle: black for the Roma and anti-socials, purple for Jehovah's Witnesses, pink for homosexuals, green for criminals, and red for political opponents. This last category included communists, persons who were active in resistance movements and individuals who openly opposed the Nazi regime.
This classification system, which could vary slightly from camp to camp, was meant to facilitate the identification of prisoners. It also led to discrimination between the groups; Jews were often the most abused, as they were placed at the bottom of the Nazis' racial hierarchy.
Identification of Jews in Nazi Camps
Jewish prisoners were identified by a yellow star. If they were imprisoned for another reason, a triangle of the appropriate colour was added to their badge. Therefore, if a Jewish prisoner was also considered a political opponent, a red triangle was sewn over the yellow triangle.
This object was donated to the Montreal Holocaust Museum by Mark Schick, whose father, Zigmund Schick, survived the Holocaust.
This project is part of the implementation of the Plan culturel numérique du Québec.