Pogrom
Faye Cusmariu
Faye Cusmariu recalls how she and her family lived through the Iron Guard rebellion.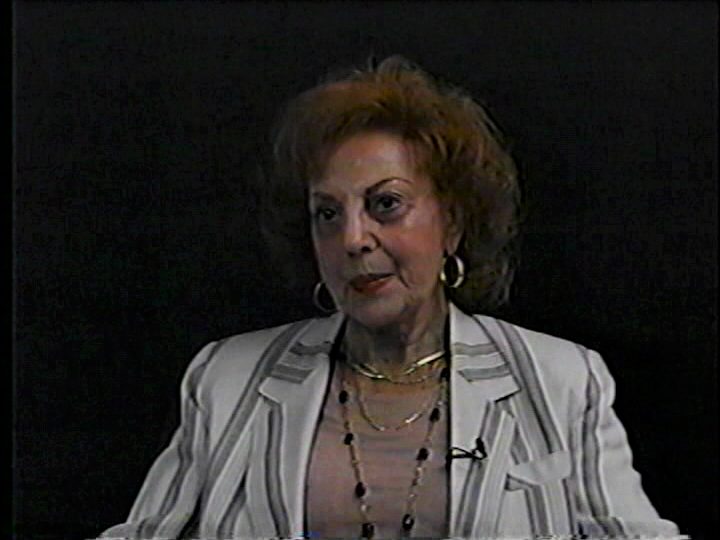 Source: Montreal Holocaust Museum, 2000
Faye Cusmariu was born to an assimilated secular family in 1920 in Bucharest (Romania). Trained as a chemical engineer, her father worked for several Bucharest tanneries. Faye studied at the Fine Arts Academy in Bucharest but could not graduate until after the war because of anti-Jewish legislation.
When a radical right-wing government came to power in 1940, a number of anti-Jewish measures were introduced. Members of the Iron Guard, a Romanian fascist organization, ransacked and confiscated Jewish businesses and attacked Jews on the streets.
In 1941, Faye married Zigu Cusmariu, a prominent Jewish businessman who owned three fabric stores in Bucharest. The Iron Guard Rebellion broke out the day after their wedding. During what came to be known as the Bucharest pogrom, the mob stormed Jewish homes, businesses and synagogues and tortured and murdered over 100 Jews. Alerted by their doorman, Faye and her husband went into hiding. They spent several days hidden in a non-Jewish friend's basement.
After the pogrom, life returned to normal for the Cusmarius, who felt little impact in their daily life from the war raging in Europe. However, to protect his family, Faye's husband began working with a non-Jewish business partner and changed the name of his stores to Zolteanu, his partner's name.
In August 1944, King Michael led a coup and overthrew the fascist Antonescu government. Romania switched to the side of the Allies and signed the armistice with the Soviet Union a month later.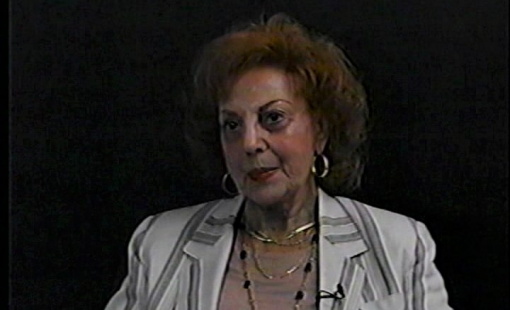 The next day, it was the rebeliune [rebellion], it was terrible what happened.


Faye Cusmariu
After the war, Romania came under Soviet rule but life continued as normal for the Cusmarius. In 1947, a few months after Faye's husband was imprisoned for a week, one of his old customers advised them to leave the country as fast as they could. Without telling anyone, they left in the middle of the night with two small children, a few items of clothing and some money. They took a boat from Romania to Italy, where they stayed for 6 months. They went on to the United States, where they had relatives. However, they could not get the visas that would have allowed them to stay, so they came to Canada. They settled in Montreal in 1948.
Faye became an artist and worked closely with Arthur Lismer of the Group of Seven.  She taught art in her home until a few years before her death. Her husband bought one of the Brown's shoe stores on St. Lawrence Street and expanded his business to become Brown's Department Store. He was well known in the Jewish community for helping newly arrived immigrants by giving them jobs in the department store.
Faye passed away in 2010 but her legacy continues on in her children, grandchildren, and great-grandchildren.