Please join us to celebrate the launch of the Azrieli Foundation's recent publication, At Great Risk: Memoirs of Rescue during the Holocaust. Featuring memoirs by Eva Lang, David Korn and Fishel Philip Goldig, At Great Risk is an anthology that focuses on rescue and survival, and the honour of being named as Righteous Among the Nations. Speakers include Sheryl Ochayon from Yad Vashem, David Korn and Fishel Goldig.
Sunday, May 2 at 7:00 PM (EST)

 

You need to create an account to attend this event
Event in English
Partners: Atlantic Jewish Council, Montreal Holocaust Museum, Neuberger Holocaust Education Centre, Yad Vashem, Canadian Society for Yad Vashem, Virtual JCC
To attend this event, you need to have an account with Virtual J. Please create that account ahead of the launch, if you don't already have one. If you have registered previously, there is no need to register again.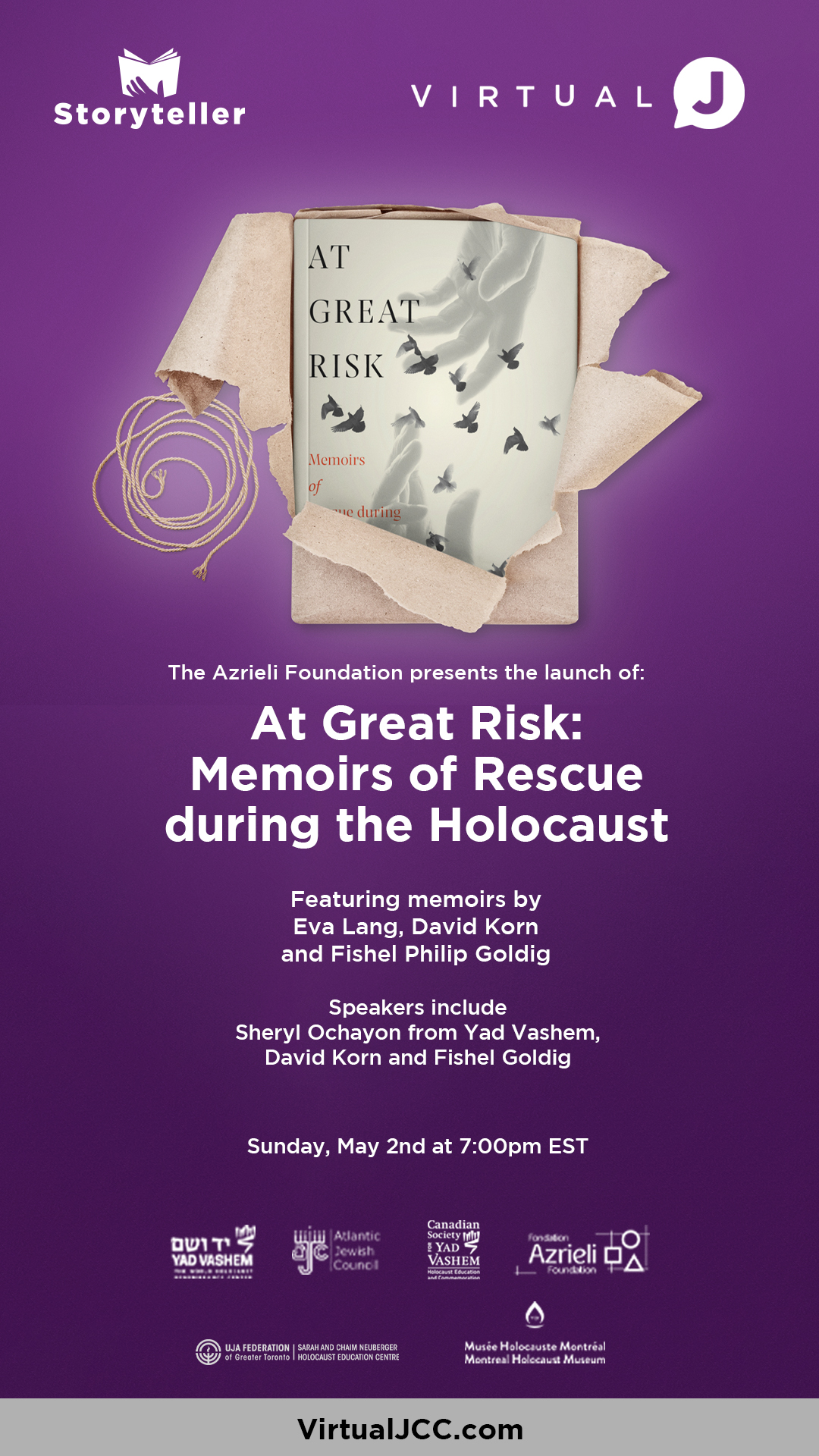 Create your account or login for this event