Attend a film screening about the secret archive in the Warsaw ghetto, presented by historian Samuel Kassow whose book inspired the film.
Who Will Write Our History (2018) 96 minutes
Presented by historian Dr. Samuel Kassow
General admission $15 or $10 for Library members and students
A HIDDEN ARCHIVE
In November 1940, days after the Nazis sealed 450,000 Jews in the Warsaw Ghetto, a secret band of journalists, scholars and community leaders decided to fight back. Led by historian Emanuel Ringelblum and known by the name Oyneg Shabes, this clandestine group defeated Nazi lies and propaganda with pen and paper.
Now, for the first time, their story is told as a feature documentary. Who Will Write Our History mixes the writings of the Oyneg Shabes archive with new interviews, rarely seen footage and dramatizations. The film transports us inside the Ghetto and the lives of these courageous individuals. They defied their enemy with the truth, and risked everything so that their archive would survive the war, even if they did not.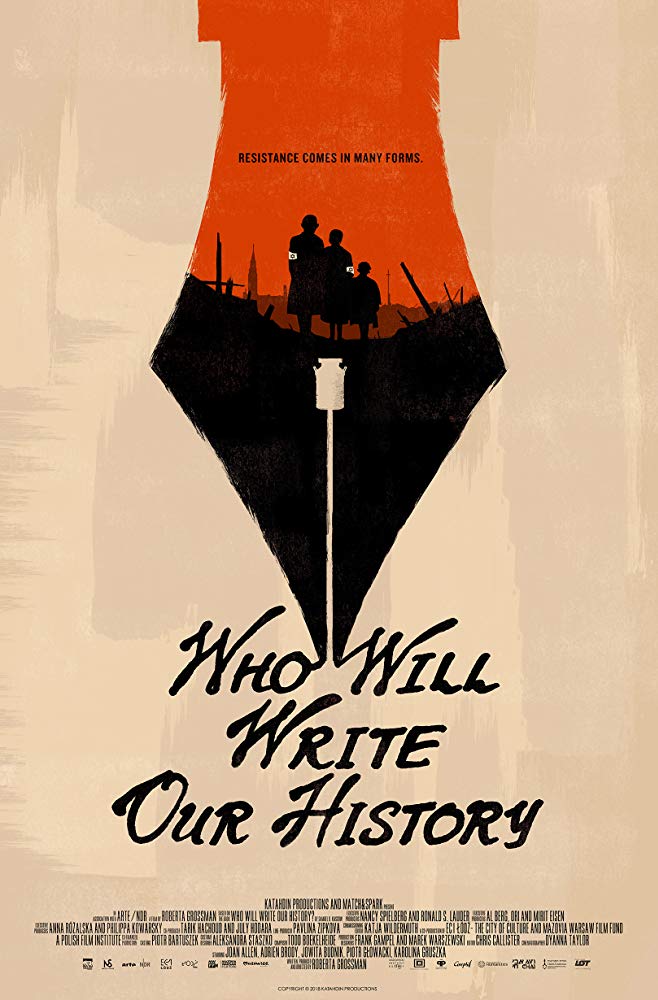 WHO IS DR. SAMUEL KASSOW?
Samuel Kassow, Charles H. Northam Professor of History at Trinity College, holds a Ph.D. from Princeton University. He is the author of numerous publications, including Who will Write our History: Emanuel Ringelblum and the Secret Ghetto Archive (Indiana, 2007). This book received the Orbis Prize of the AAASS and was a finalist for a National Jewish Book Award. It has been translated into eight languages. A child of Holocaust survivors, Professor Kassow was born in a Displaced Persons camp in Germany.
This event is made possible by the Yentl Rubin and Mordko Fishman Memorial Endowment Fund and organized in partnership with the Jewish Public Library and the Concordia Institute of Canadian Jewish Studies.
Please contact the Jewish Public Library at 514.345.6416 to reserve your tickets.