In addition to committing genocide against the Jews, the Nazis committed genocide against the Sinti and Roma. Join us on Facebook on August 2nd, the day of remembrance of the Roma Genocide to discover testimonies of survivors and remember the victims.
The Romani Genocide
August 2 is an important date for the commemoration of the Roma Genocide. "On the night of 2 to 3 August 1944, the Germans liquidated the so-called 'Gypsy family camp' (Zigeunerfamilienlager) of Auschwitz II-Birkenau. Approximately 4,300 children, women and men of the last Roma prisoners were murdered in the gas chambers." (Auschwitz-Birkenau)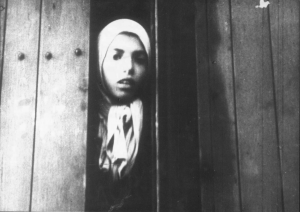 © United States Holocaust Memorial Museum / Nederlands Instituut voor Beeld en Geluid
Anne-Marie 'Settela' Steinbach
The image became iconic as a symbol of Jewish suffering during the Holocaust, with a journalist discovering the girl's identity in 1994. Settela Steinbach was part of a group of 574 Sinti arrested in 1944, placed in Camp Westerbork and eventually deported to Auschwitz.
Her mother, two brothers, two sisters, her aunt, her two nephews and her niece were all murdered in the following months. Of the large Steinbach family, only her father survived.
Recognition of August 2
"It is not known precisely how many Roma were killed in the Holocaust. While exact figures or percentages cannot be ascertained, historians estimate that the Germans and their allies killed around 25 percent of all European Roma. Of slightly less than one million Roma believed to have been living in Europe before the war, the Germans and their Axis partners killed up to 220,000." (United States Holocaust Memorial Museum)
Today, the history of Roma under the Nazi regime remains largely unrecognized. August 2nd has still not officially been recognized as the day of commemoration of the Romani Genocide in Canada.
Our Facebook Page