Join us on Sunday, May 26, 2019 for the 33rd annual Montreal Museum's Day! Dozens of Montreal museums are offering free admission, and we will be open from 9 am to 6 pm for this unique event.
Tour of our permanent exhibit: To Learn, To Feel, To Remember
Holocaust survivors' testimonies (in English at 11:30 am and in French at 3:00 pm)

Educational workshop for ages 11 + (in French at 1:00 pm and in English at 2:30 pm) – Reservations recommended

Montreal Museum's Day
Did you know that after the Second World War, Montreal welcomed the third-largest proportion of Holocaust survivors in the world? These survivors are the driving force behind the creation of the Montreal Holocaust Museum, and their testimonies are present throughout the exhibition. Come meet them on Montreal Museums Day!
Holocaust Survivor Testimony
Visit the Museum to meet Holocaust survivors, and hear about their personal experiences during WWII. Closer to the event, we will announce which survivor is speaking at which time.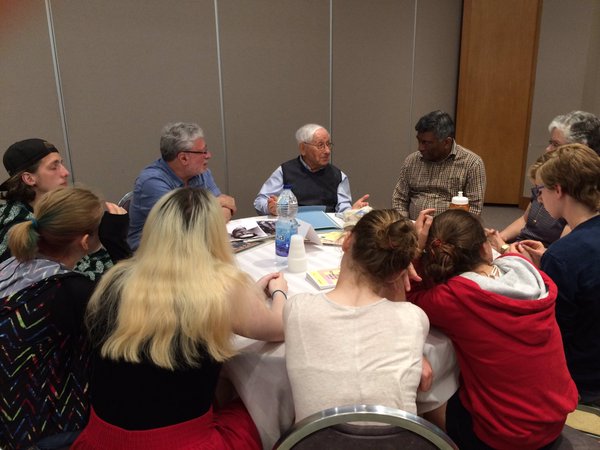 Education Workshop (ages 11+)
At 2:30 pm, watch recorded testimony and discover artefact replicas to learn more about the story of Holocaust survivor, Eva Kuper.
Reservations are recommended for the education workshops. Book your spot by writing to the Museum at info@museeholocauste.ca.
Our Permanent Exhibition
The Montreal Holocaust Museum tells the story of Jewish communities before, during and after the Holocaust. Through the life stories of Montreal survivors, the Museum invites visitors to reflect on the destruction caused by prejudice, racism and antisemitism.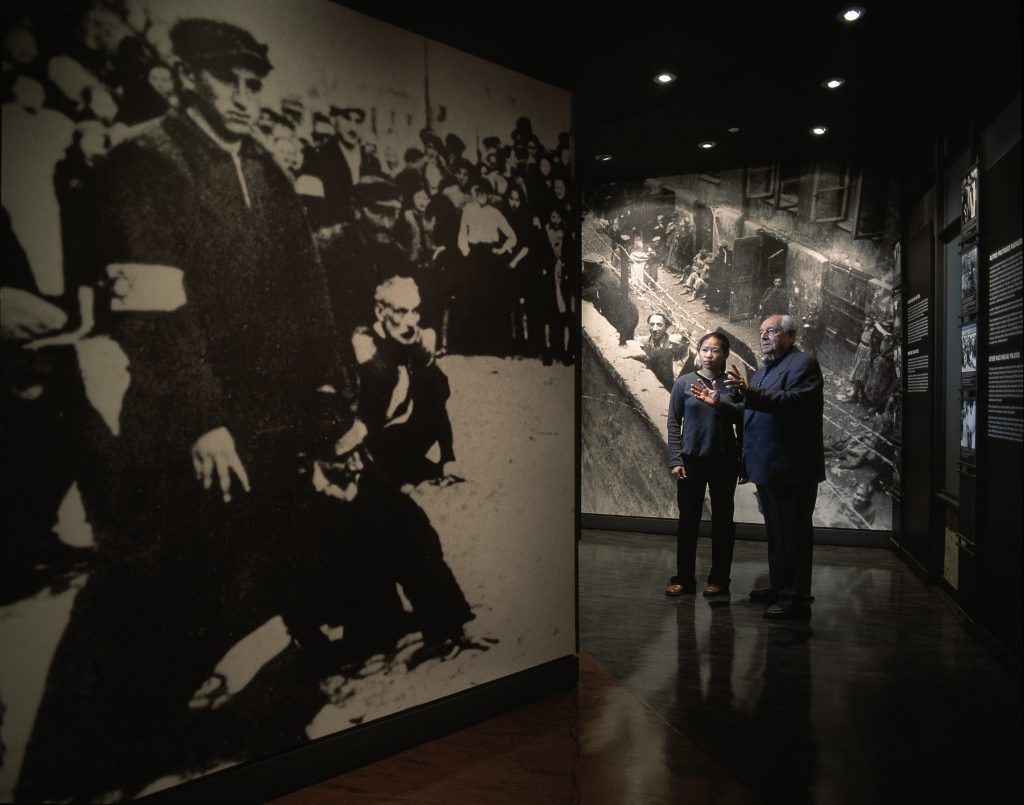 This event is organised by the Board of Montréal Museum Directors and is presented by Quebecor, in collaboration with the Société de transport de Montréal.
Paint Animation
Montreal artist Chlag Amraoui is a native of Aurès, a region of North Africa. Driven by his impulse and his inner energy, he uses painting to shatter his emotions as a gesture of deliverance and beauty that questions the soul, history and time.
He will be doing 20 minute representations at the Museum at 11:00 am, 12:00 pm, and 1:00 pm.
Discover survivors' stories