Borrow a 'human book' and explore the personal stories of Jewish Montreal. The Human Library is a place where real people are 'on loan' to readers to recount their experiences, engage in discussion and challenge stereotypes.
Discover Local Stories
Numerous bilingual "books" with various backgrounds and stories will be present at the Human Library event. Register to meet them by clicking here.
Léon Celemencki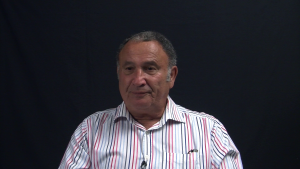 Before moving to Montreal, Léon survived the Holocaust in various orphanages run by the OSE. Léon's mother was deported and murdered in Auschwitz. His father managed to join the French resistance. In post-war France, Léon completed his education and reconnected with his Jewish roots. Speak with Léon from 2-4 pm in English or French.
Watch a clip of Léon's testimony here.
Leslie Vertes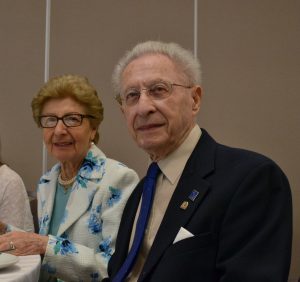 After surviving Soviet forced labour camps and post-war hardships in Hungary, Leslie moved to Montreal with his wife, Vera and son, George in 1957. Born in Ajak, North-Eastern Hungary in 1924, Leslie faced discrimination as a Jew, and as a member of a low-income family. He now dedicates his retirement to sharing his life stories. Speak with Leslie from 1-4 pm in English.
Watch a clip of Leslie's testimony here.
George Reinitz
George is a Montreal-based Holocaust survivor who came to Canada in 1948 as part of the Canadian Jewish Congress' War Orphans Project. He was 12 years old when his family was deported from Hungary to Auschwitz. His perseverance led him to become a successful businessman, world-class wrestler and philanthropist in the Montreal Jewish community. Speak with George from 1-4 pm in English.
Watch a clip of George's testimony here.
Attend George's book launch on September 13, 2017 at the Sylvan Adams YM-YWHA.
Reserve a "book"