Join the Montreal Holocaust Museum and the Annual Vanier College Symposium on the Holocaust and Genocide for a discussion with Michael Berenbaum entitled The Big Lie: Then and Now! What We can Learn and What We Should Fear of Nazi German Propaganda.
Thursday, April 7, 2022 at 10:00 am
In person (Vanier College Auditorium, 821 Avenue Sainte-Croix) and on Zoom (Register here)
Discussion in English
Meet Michael Berenbaum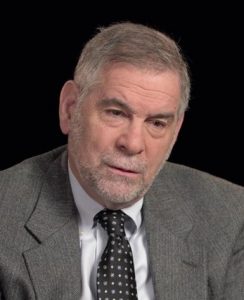 Michael is a writer, lecturer, and teacher consulting in the conceptual development of museums and the development of historical films. He served as Project Director of the United States Holocaust Memorial Museum, overseeing its creation and was the conceptual developer on several other Museums and Memorials.
He has previously taught at many distinguished universities. In addition, he was the Executive Editor of the Second Edition of the Encyclopaedia Judaica and a contributing editor to the Encyclopedia of Genocide. Michael is the author and editor of twenty-two books, scores of scholarly articles, and hundreds of journalistic pieces. Moreover, he served as producer, writer, and historian for dozens of documentaries and films. His work on films was recognized with Academy Awards, an Emmy Award and the Cable Ace Award. He is also a consultant and interviewee on several broadcasts and has been featured on television many times.
---
Discover the other events taking place from April 4-8, 2022 during the Annual Vanier College Symposium on the Holocaust and Genocide here.
Register for this event on Zoom