Join us on Wednesday, May 18, 2022, for the book launch of The Boy in the Woods by Holocaust survivor Maxwell Smart. Followed by a short reading and conversation with the author, moderated by Naomi Parness. In partnership with Friends of Simon Wiesenthal Center for Holocaust Studies.
The Boy in the Woods Summary
Maxwell Smart is eleven years old when his entire family is killed before his eyes. He might have died along with them, but his mother selflessly orders him to save himself. Alone in the forest, he digs a hole in the ground for shelter and forages for food in farmers' fields. His clothes in rags and close to starvation, he repeatedly escapes death at the hands of Nazis and Ukrainian thugs.
After months alone, Maxwell encounters a boy wandering in the forest looking for food. Janek is also alone; like Maxwell he has just become an orphan, and the two quickly become friends. They build a bunker in the ground to survive through the winter. One day, after a massacre takes place nearby, the boys discover a baby girl, still alive, lying in the arms of her dead mother. Maxwell and Janek rescue the baby, but this act comes at a great cost.
Max's epic tale of heroism will inspire with its proof of the enduring human spirit. From the brutality of war emerges a man who would become a celebrated artist, offering the world, in contrast to the horrors of his suffering, beautiful works of art. The Boy in the Woods is a remarkable historical document about a time that should never be forgotten.
About the author
MAXWELL SMART was born Oziac Fromm in 1930 in Buczacz, Poland. At age eleven, he was left alone and homeless in war-torn Europe when his family was killed. A father and grandfather, he lives in Montreal with his wife, Tina. Maxwell Smart is still painting at ninety-one.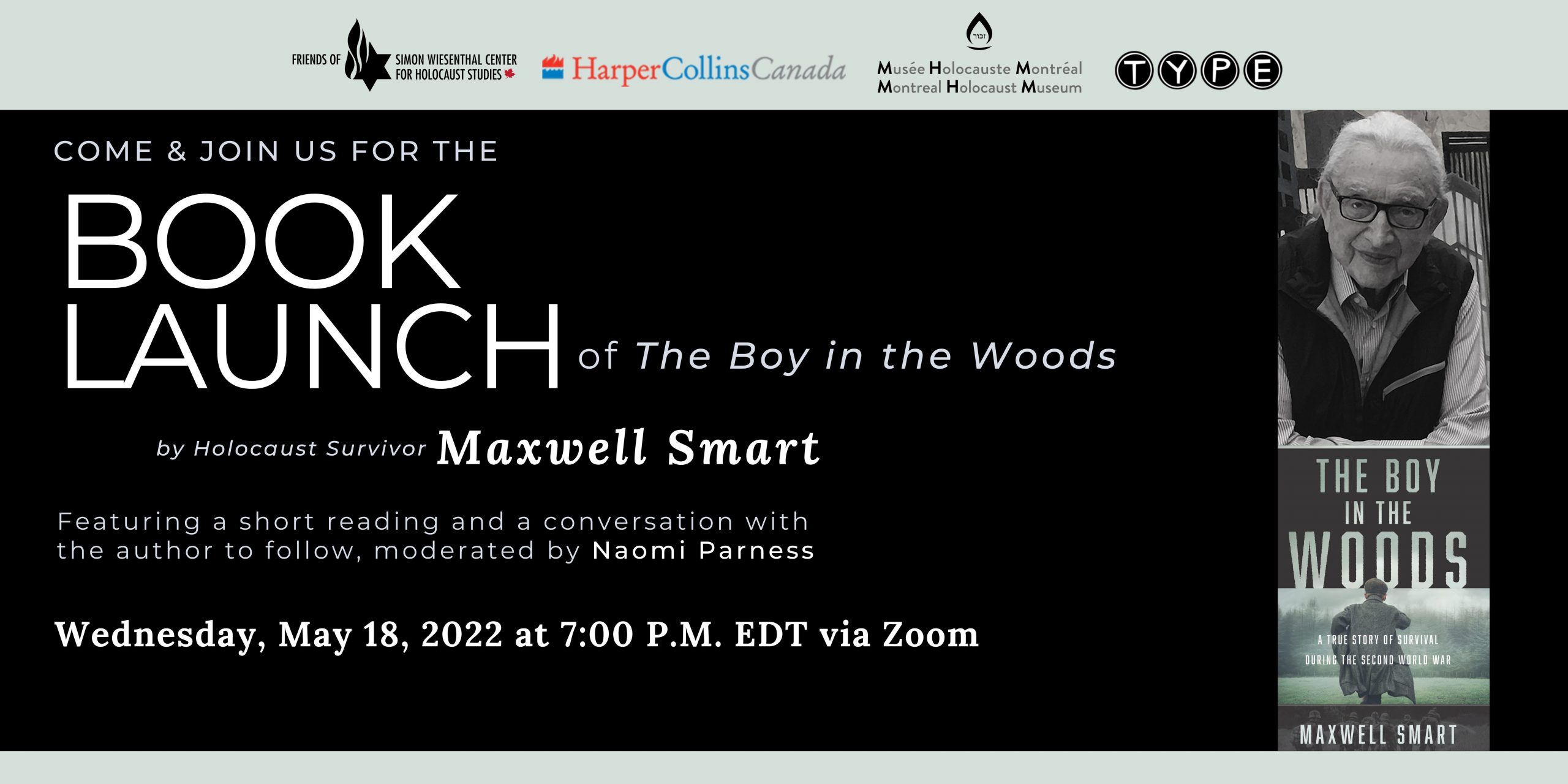 Register here