(Événement en anglais) Join the Montreal Holocaust Museum, USC Shoah Foundation, and Paragraphe Bookstore for a special event with author Rachael Cerrotti about her latest book "We Share the Same Sky" based on her award-winning podcast.
Thursday, December 9 at 7 pm
Register in advance for the free Zoom event
Purchase your copy of We Share the Same Sky from Paragraphe Bookstore (514-845-5811 or online)
We Share the Same Sky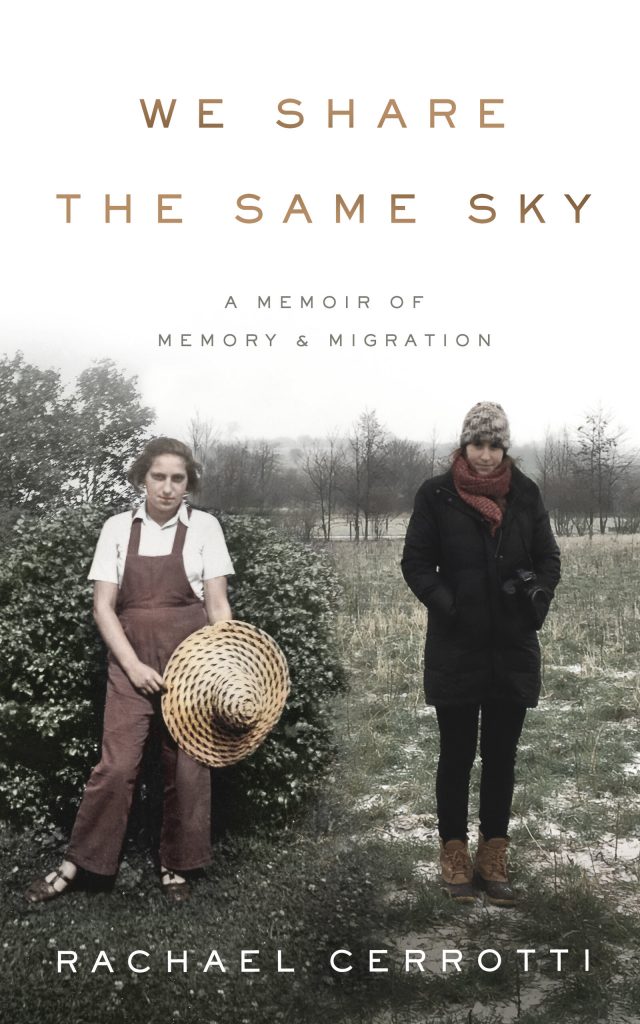 In 2009, Rachael Cerrotti, a college student pursuing a career in photojournalism, asked her grandmother, Hana, if she could record her story. Rachael knew that her grandmother was a Holocaust survivor and the only one in her family alive at the end of the war. Rachael also knew that she survived because of the kindness of strangers. It wasn't a secret. Hana spoke about her history publicly and regularly. But, Rachael wanted to document it as only a granddaughter could.
In addition to discovering and digitizing a remarkable archive of Hana's life, Rachael retraced her grandmother's story, following her through Central Europe, Scandinavia, and across the United States. She tracked down the descendants of those who helped save her grandmother's life during the war.
"We Share the Same Sky" weaves together the stories of these two young women—Hana as a refugee who remains one step ahead of the Nazis at every turn, and Rachael, whose insatiable curiosity to touch the past guides her into the lives of countless strangers, bringing her love and tragic loss. Throughout the course of her twenties, Hana's history becomes a guidebook for Rachael in how to live a life empowered by grief.
We Share the Same Sky is available to order in English at Paragraphe Bookstore. You can also listen to Rachael's podcast produced for USC Shoah Foundation online.
About Rachael Cerrotti
Rachael Cerrotti is an award-winning author, photographer, educator and audio producer. Her work explores the intergenerational impact of war and the inheritance of memory. She is currently the Inaugural Storyteller in Residence for USC Shoah Foundation where she produces and co-hosts The Memory Generation podcast. (Learn more about Rachael)
Réservez votre billet