Rescuers
Mila Mesner
Mila Mesner recalls how a non-Jewish friend who helped her family during the war.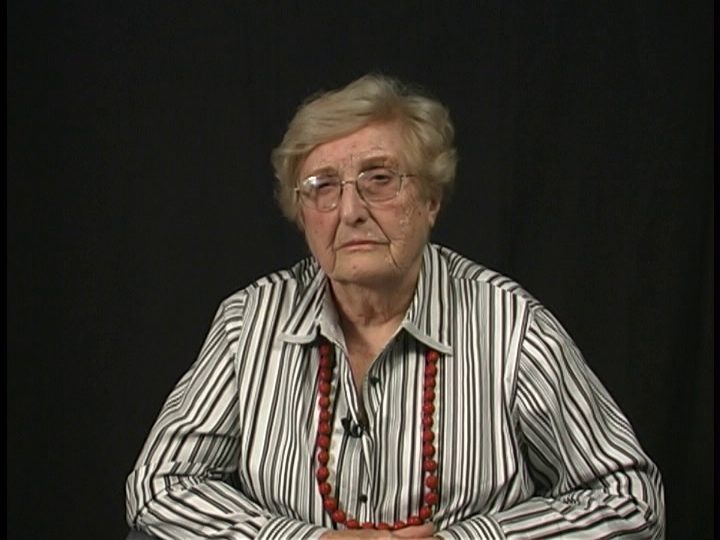 Source: Montreal Holocaust Museum, 2011
Mila Mesner was born into a well-to-do family in 1923 in Zalishchyky (Ukraine). Her father owned an industrial flour mill. Mila had two older sisters, Ziuta and Lola.
When the war broke out, the town came under Soviet rule. In 1940, fearing deportation to Siberia because of his wealth, Mila's father decided to move the family to Kolomyja (Ukraine). When the German army occupied the town in 1941, the Jews were forced to move into the ghetto.
In October 1942, Mila's family was deported to the Belzec killing centre (occupied Poland). Mila, Lola and their cousin Jasia escaped the transport by jumping off the moving train. They made their way to Khodoriv (Ukraine) and sent a telegram to a non-Jewish family friend who had previously helped them in the ghetto.
He obtained false papers for them and the three women were able to pass as Christians. Mila worked in the land and estate office of the German administration of Bibrka (Ukraine, then Bobrka, General Government). In the fall of 1943, Mila, Lola and Jasia moved into the apartment of some Polish friends in Lviv (Ukraine).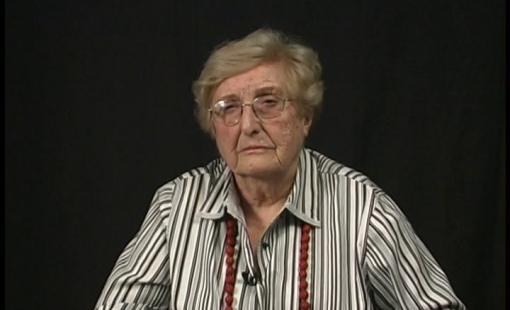 He became like a member of our family. He took care of us. He provided all the food till 1942.


Mila Mesner
After the Soviet army liberated Lviv in July 1944, Mila, Lola and Jasia made their way home to Zaleszczyki, where they found their third sister, her husband, David, and their daughter Anna who had survived in hiding. David managed to get immigration papers to Romania.
They all stayed in Bucharest for a year and a half. Lola married in Bucharest and decided to stay, while Jasia went to Palestine. Mila, her sister Ziuta and her family went to Prague (Czech Republic) to find some way out of Europe. After much difficulty, they finally bought visas for Paraguay and settled in Asunción in 1948. Mila supported the whole family working as an interpreter and social worker for new immigrants.
David found an uncle in Montreal who arranged the immigration papers for them and they arrived in Montreal in 1949. After learning accounting, Mila worked in various positions at the Montreal Museum of Fine Arts for 34 years until her retirement.
After she retired, Mila became involved in the work of the Polish-Jewish Heritage Foundation and the Montreal Holocaust Museum, where she was a volunteer speaker for many years.
Witnesses to History, Keepers of Memory Virtual Exhibition:
Visit the exhibit to discover the portraits and precious personal objects of 30 Holocaust survivors including Mila Mesner.