On May 26, join the Museum, in partnership with the Writer's Union of Canada and the Museum of Jewish Montreal for a special virtual event: the presentation of a series of readings about the Holocaust, selected by author and playwright Emil Sher.
May 26, 2021 at 7 p.m.
Event in English
About the Author
Emil Sher writes books and plays for the young and the once-were-young. His debut novel for young readers, Young Man with Camera, was a 2015 Governor General's Literary Award finalist.  His adaptation of Hana's Suitcase, the beloved Holocaust book by Karen Levine, has been staged across North America and performed in Japan and Israel.  His adaptation of The Children of Willesden Lane, by Mona Golabek and Lee Cohen, was selected as a Notable Book for Younger Readers by the 2018 Sydney Taylor Book Awards (Association of Jewish Libraries).  He adapted that same story into a picture book, Hold on to Your Music.  Other works include his adaption of Ian Brown's The Boy in the Moon, and the musical theatre adaptation of Roch Carrier's The Hockey Sweater (librettist and co-lyricist with composer Jonathan Monro), which premiered at the Segal Centre.
Works-in-progress include The Boys of Vedem, a play commissioned by Seattle's ACT Theatre about the true story of imprisoned Jewish teens who created a secret magazine in the midst of the Holocaust, and two musical theatre reworkings of fairy tale classics: The Pied Piper and Pinocchio.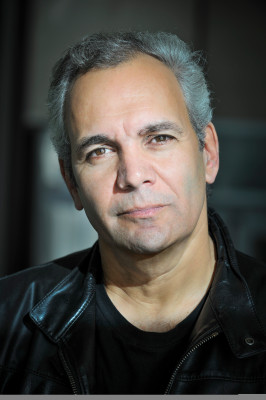 Book your ticket now!