Join us at the Museum on September 14th at 7 PM for a screening of Contestataire, a Radio-Canada Sports production. The film details the remarkable life story of Holocaust survivor Georges Schwartz, who will be in attendance. In partnership with the Jewish Public Library.
7 PM on September 14th in person at the Museum
Q&A with Georges Schwartz and the filmmakers
Reserve your free ticket in advance
Event in French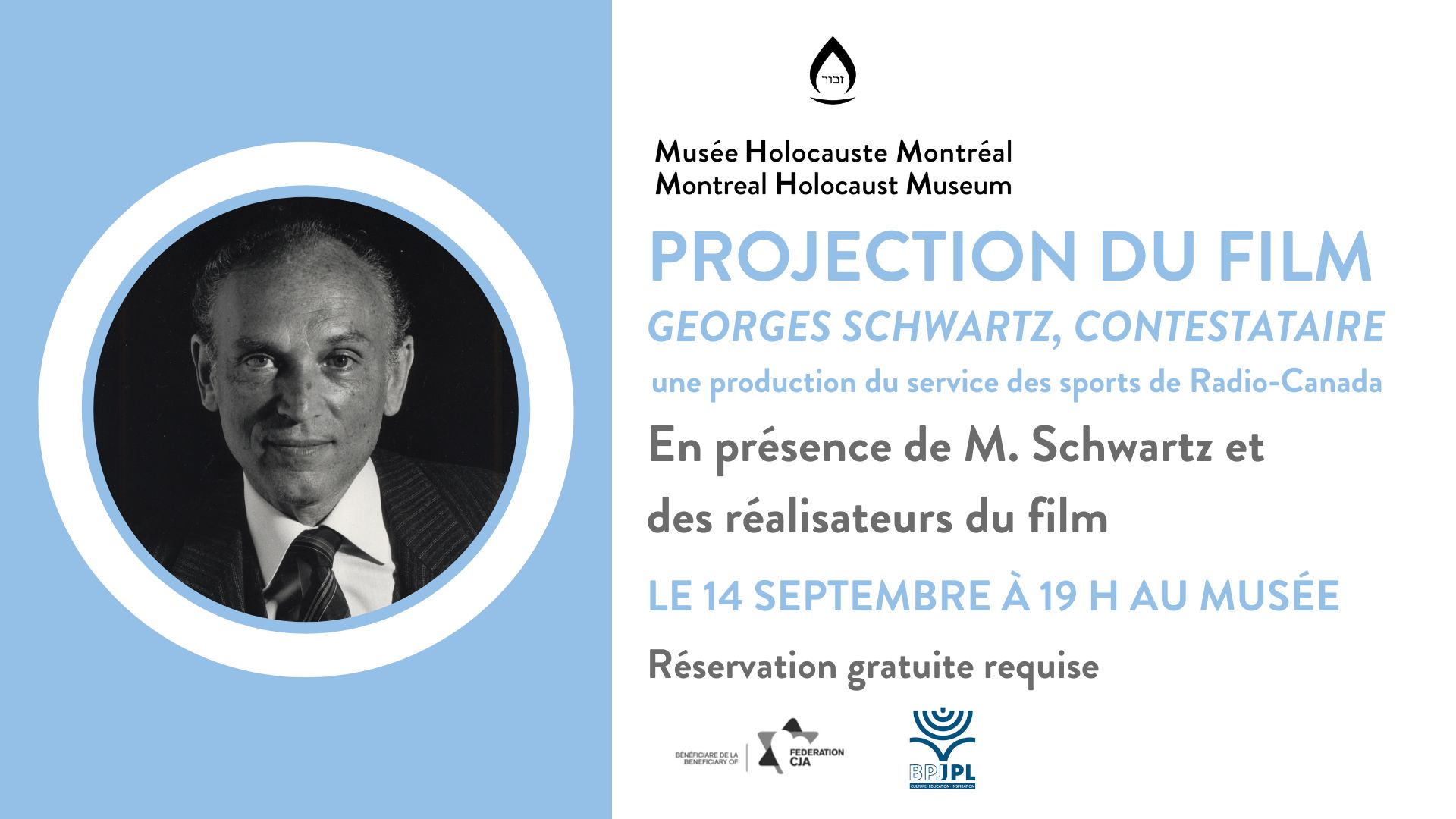 Georges Schwartz's life story
Georges Schwartz was born in Paris, France in 1929 to Hungarian parents. After surviving the Holocaust, he became a jeweler's apprentice before immigrating to Montreal in 1951. Once in Canada, Schwartz focused on building a career in soccer and took on leadership roles in many different Canadian soccer associations. Eventually his career expanded as he became a journalist and sports commentator, running into a few controversies with his outspoken opinions. During the pandemic, he published a memoir titled Contestataire. Today, at 93 years old, Georges has established himself as a pioneer in the worlds of soccer, journalism, and jewelry.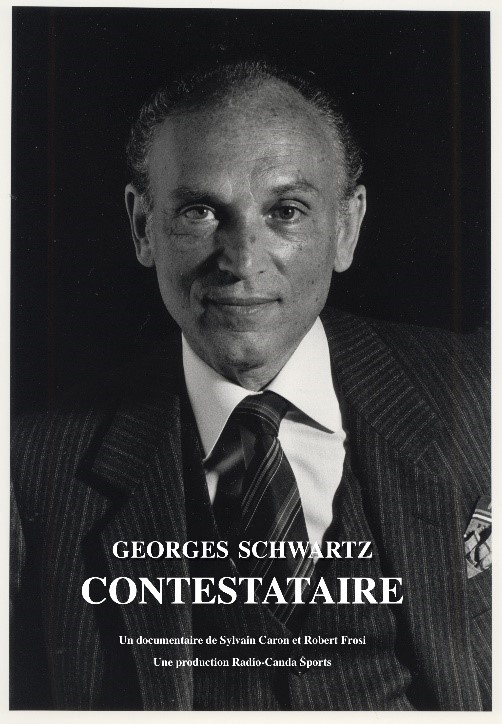 The Contestataire documentary
Radio-Canada's Contestataire is a documentary film about the life of Georges Schwartz. Through an interview with Schwartz and archival footage from his career, the film highlights different periods of his life, showcasing his incredible accomplishments. Viewers can discover how he built careers in jewelry, journalism, and soccer as well as his early life growing up in France.
Buy your ticket on Eventbrite