On the 70th anniversary of the UN's adoption of the Genocide Convention, join us for a public education event.
Presentations from the Honourable Allan Rock, as well as several survivors of genocide and mass atrocities, including Eloge Butera, Eva Kuper and Ketty Nivyabandi
Discussion moderated by Radio-Canada journalist Sophie Langlois
Sunday, December 9 at 2:00 pm
The Montreal Institute for Genocide and Human Rights Studies at Concordia University, the Montreal Holocaust Museum, the Canadian Museum of Human Rights and the Alliance for Genocide Awareness and Remembrance are hosting a public event in honour of the international day for the prevention of genocide.
Allan Rock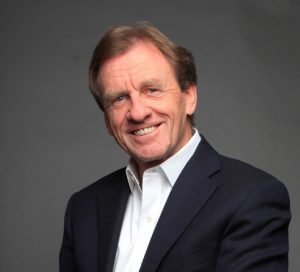 Allan Rock was Minister of Justice and Attorney General of Canada (1993-97), Minister of Health (1997-2002) and Minister of Industry and Infrastructure (2002-03).
He was appointed in 2003 as Canadian Ambassador to the United Nations in New York during a period that involved responding to several complex regional conflicts, including those in Sri Lanka, Democratic Republic of Congo and Darfur. He led the successful Canadian effort in New York to secure the unanimous adoption by UN member states of The Responsibility to Protect populations from genocide, ethnic cleansing and other mass atrocities. (University of Ottawa)
Éloge
C. Butera
Éloge C. Butera is an Associate Fellow with the Centre for Human Rights and Legal Pluralism at McGill's Faculty of Law and with MIGS.
In 2013, Éloge was inducted as an Honorary Witness to the Truth and Reconciliation Commission of Canada, where he bears witness to the harm inflicted by Canada's residential school system on generations of Indigenous communities.
A survivor of the 1994 Genocide against the Tutsis in Rwanda, Éloge has spoken to countless people across Canada about his experience during the genocide and the role that an informed citizenry can play in preventing future mass atrocities and genocides. (CHRLP)
Eva Kuper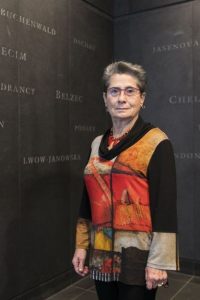 Born at the start of WW II in Warsaw, Poland, Eva survived the Holocaust by a series of miraculous events involving luck, coincidence and the courage of family members and strangers.
Eva dedicated her career to education, and has taught children and adults in a variety of settings. She was also principal of one branch of Jewish Peoples' and Peretz Schools.
Today, Eva is an active volunteer and sits on the board and executive of Auberge Shalom pour femmes, and volunteers at the Jewish General Hospital Child Psychiatry Department,  Temple Emanu-El Beth Sholom and the Montreal Holocaust Museum, where she has also shared her testimony with countless students.
Ketty Nivyabandi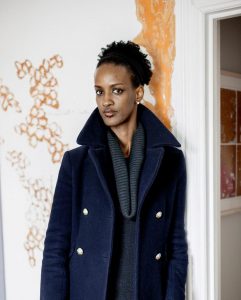 Ketty Nivyabandi is a Burundian poet and activist for human rights, social justice and democracy. In May 2015, following President Nkurunziza's candidacy for a third and unconstitutional term in office, she led a historic women's march to the capital city's Independence Square, under brutal repression from the National Police. A severe government crackdown on dissenting voices followed, and Ketty was forced to flee from persecution.
As a refugee, Ketty continues to raise awareness on ongoing human rights abuses in her country, particularly against women, and has led several awareness campaigns about Burundi. She is a founding member of the 'Women and Girls Movement for Peace and Security', an apolitical voice advocating for women to have a front seat at the peacemaking table.
Sophie Langlois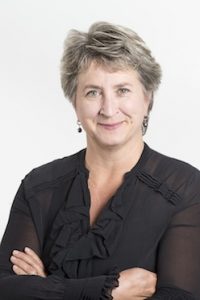 Sophie Langlois was Radio-Canada's Africa correspondent for six years. Based in Senegal between 2007-2009, she continued to cover the continent from Montreal until 2013. Previously, she was a foreign correspondent in the United States, based in Washington D.C., as well as at the National Assembly of Quebec.
In her role as foreign correspondent, Ms. Langlois covered the tsunami in Indonesia, the avian influenza in Vietnam, the Arab revolutions in 2011 in Egypt and Tunisia, the wars and conflicts in Somalia, Côte d'Ivoire, and the DRC, election violence in Kenya and Zimbabwe, and the presidential elections in South Africa.
Reserve your free ticket