Attend an event with author Roxanne Veletzos about her new best-selling book The Girl they Left Behind.
Introduction by Adriana Kotler
Book sale and signing with author, Roxanne Veletzos
Reception
General admission $15 or $10 for Library members and students
THE GIRL THEY LEFT BEHIND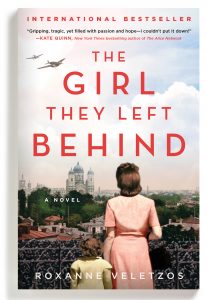 Bucharest, January 1941:  Amid a wave of violence unleashed by the notoriously brutal Iron Guard against the capital's Jewish population, a couple vanishes without a trace, leaving behind a little girl in hope that she may be saved by strangers. So begins Roxanne Veletzos' s debut novel, based on her mother's true story. This evening she will discuss how the haunting enigma of her past twined with her research into Romania's dark, yet little-known World War II history to deliver a tale of resilience, sacrifice and the triumph of the human spirit.
Costco Buyer's Pick
Shoppers Drug Mart Book Lover's Pick of the Month
WHO IS ROXANNE VELETZOS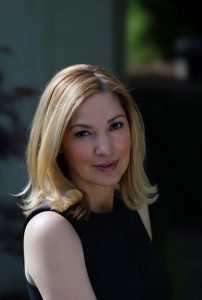 Roxanne is the author of The Girl they Left Behind, a historical saga offering an intimate look at the long-term impact of war on a civilian population and life behind the Iron Curtain in her native Romania. Her first novel has been published in multiple languages and is an international bestseller.
Introduced by Adriana Kotler, past Vice -President of the JPL Board of Directors and current member of the English Programming Committee, who traces her roots to Romania.
Please contact the Jewish Public Library at 514.345.6416 to reserve your tickets.