The Heart from Auschwitz learning activity focuses on a symbol of spiritual resistance. A group of women at the Auschwitz concentration camp made a heart-shaped card. This learning activity, which incorporates both introspective and creative elements, concludes the study of the Holocaust on a positive note. To complete the activity, students create their own heart-shaped booklet.
Designed for: Third-cycle elementary students – Social Sciences, Languages, Ethics and Religious Culture
Fees : The activity itself is free, however shipping/ courier costs of the reproduction of the heart are at your own expense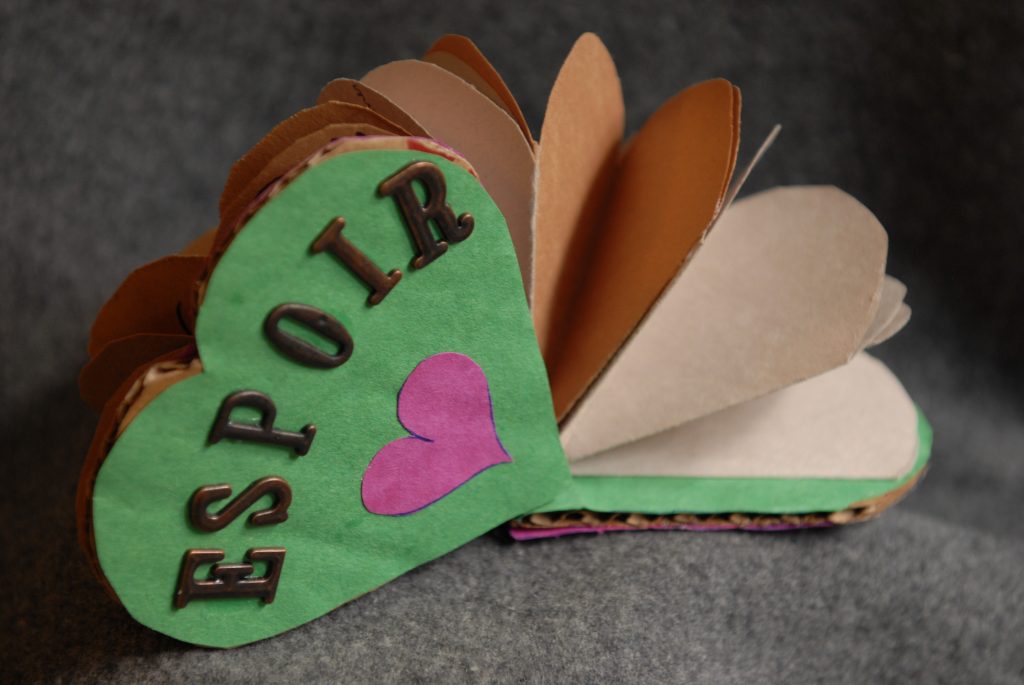 Book this activity free of charge using the pre-reservation form. You will receive (among other items):
Teaching guide (22 pages);
A reproduction of the Heart;
The story of the creation of the Heart from Auschwitz as told by Zlatka Pitluk, the woman who initiated the project:
Teachers may also borrow or purchase The Heart of Auschwitz — by director Carl Leblanc (ADHOC Films) — a documentary that traces the history of the heart through some of the women who created it and 20-year-old Fania who received it in secret, while working in a munitions factory at Auschwitz.