Reflect on the strength of the human spirit with your elementary levels students by studying The Heart from Auschwitz and discover an exceptional object from the Montreal Holocaust Museum's permanent collection.
The Heart from Auschwitz educational program focuses on a symbol of spiritual resistance. A group of women at the Auschwitz concentration camp made a heart-shaped card full of messages for their friend Fania, celebrating her 20th birthday. The Heart demonstrates their persistence even as the Nazi's tried to destroy their sense of humanity.
This educational program incorporates introspective and creative elements to conclude the study of the Holocaust on a positive note. To complete the activity, students create their own heart-shaped booklet.
Curriculum Links
Engage in dialogue with one another, with the past, with diversity
Practice dialogue through writing and acts of empathy
Reflect on art as a form of human expression and on its transformative power
Download The Heart from Auschwitz Pedagogical Activity
The pedagogical activity The Heart from Auschwitz is available online free of charge. Click on the download links at the bottom of this page to get the activity corresponding to the school curricula of your province.
Quebec's teachers
You can get in Quebec a print version of this activity free of charge* using the pre-reservation form. You will receive:
Teaching guide (22 pages)
A reproduction of the Heart
The Heart from Auschwitz video
Instructions for making a heart
The story of the creation of the Heart from Auschwitz as told by Zlatka Pitluk, the woman who initiated the project
The Brief History of the Holocaust Reference Guide
Teachers may also borrow or purchase The Heart of Auschwitz documentary by director Carl Leblanc (ADHOC Films). It traces the history of the heart through the women who created it and the girl who received it for her 20th birthday while working in a munitions factory at Auschwitz.
* Attention! Fees: The activity itself is free; however, shipping/courier costs of the activity are at your own expense.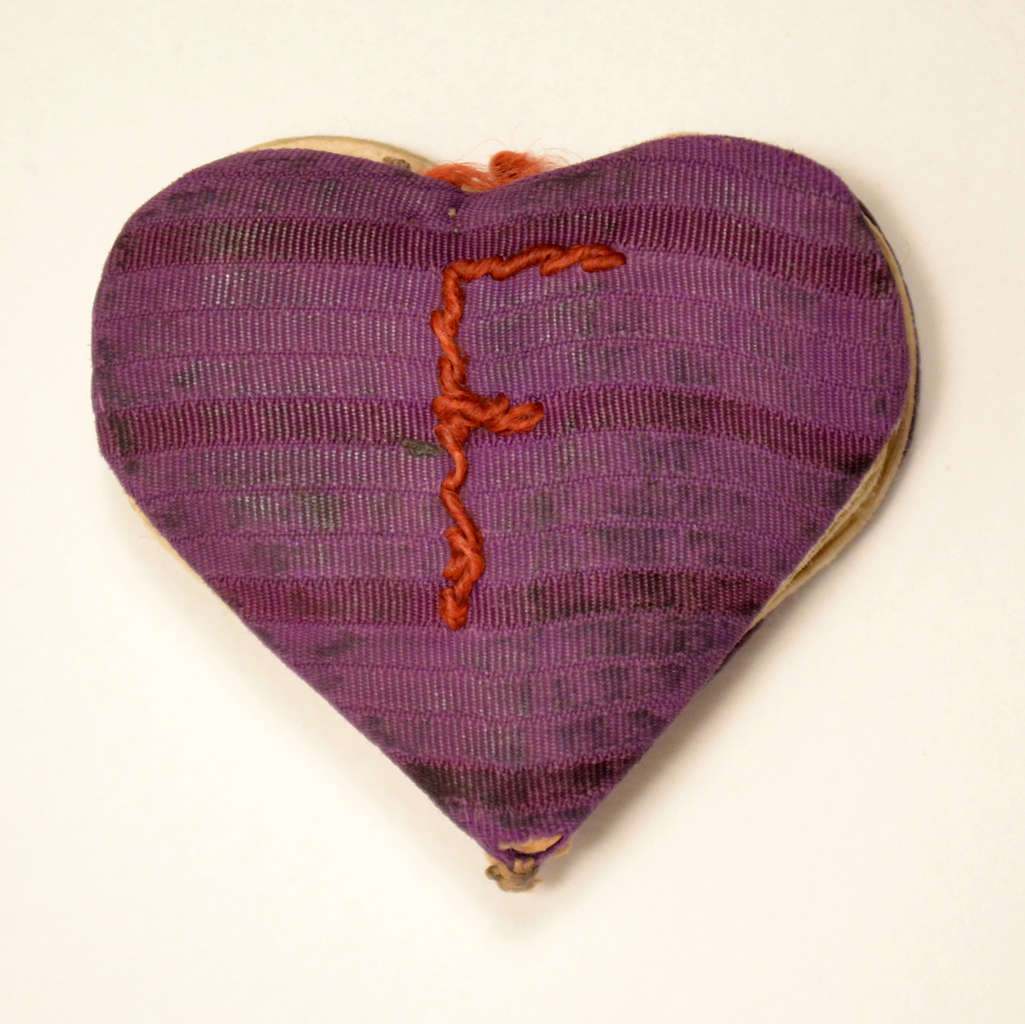 2
The heart-shaped booklet is a birthday card offered to Fania Fainer for her 20th birthday on December 12, 1944, while she was in Auschwitz.
Learn more about the Holocaust and the Montreal Holocaust Museum's collection
Many more artefacts preserved at the Museum are available on the Objects of Interest page of this website, notably the real Heart from Auschwitz. To learn more about the Holocaust, please consult the reference guide A Brief History of the Holocaust. You can also use the the Artefact Analysis Sheet to help your students further their learning.
Download the Educational Program
Reserve an Activity